First up we have Around the World: Portugal from Amanda Yi Designs and Wendy P is another amazing installment in this popular travel series. Famous for its beaches, delicious cuisine and historical architecture, Portugal is an age-old travel destination. Document your time there with this festive collection full of vibrant papers and elements. It is also great for your own local cultural festivals and holidays or every day layouts that need a special pop of color or pattern!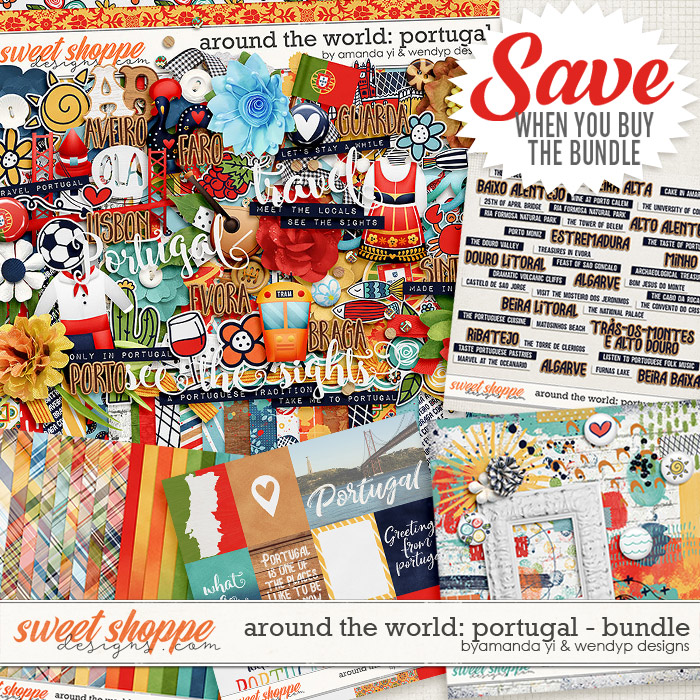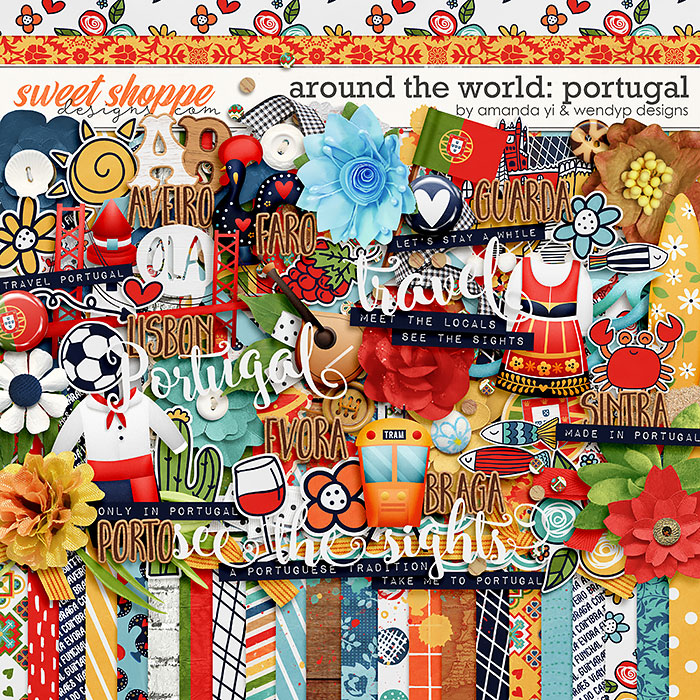 Next we have Sisterhood, a collab by Amanda Yi and laura Wilkerson. Whether you have a sister or a friend who is like a sister, this digital scrapbooking kit will fit the bill! This kit is full of amazing themed elements. Included are: 1 alphabet, 31 background papers, 4 cards, 5 frames, 18 flowers, various themed elements (over 100 elements total!), doodles and so much more!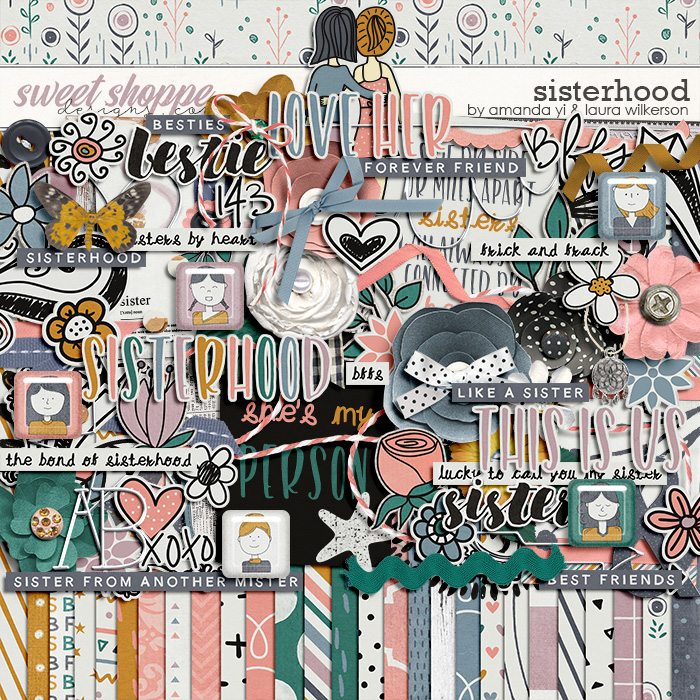 Third up is Soy into you.  This digital scrapbooking collection by Amanda Yi, Soy Into You, is inspired love and sushi is a fun twist on sharing yummy food with the one you love. Adorable food items along with punny word art will compliment layouts of date nights, take-out fun or cooking your favorites at home. This collection will make you soy happy!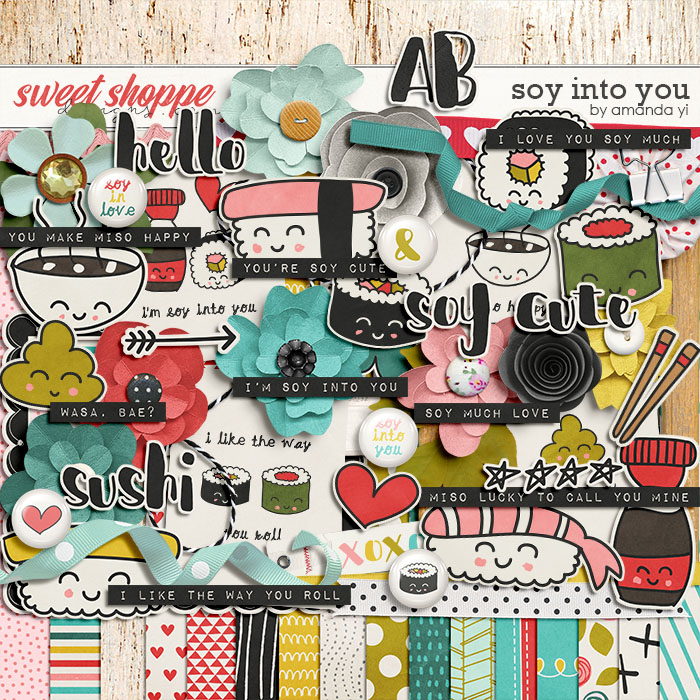 And 4thly or lastly, Sweet dreams is inspired by goodnight kisses and counting sheep. Capture precious moments with this adorable collection of colorful, snuggly, sleepy time elements. Also great for any nighttime, under the stars, and everyday fun layouts.