Hello there, so sorry I am a day late with the new releases. My baby is writing her final exams and I have no idea where the time goes. I am consciously  spending as much time with her as I can and making myself available to her, she leaves home next year and I am dreading the empty nest.
Nevermind me, here is the next instalment of Amanda Yi Design's and Meagan's Creations this week: Tuesday.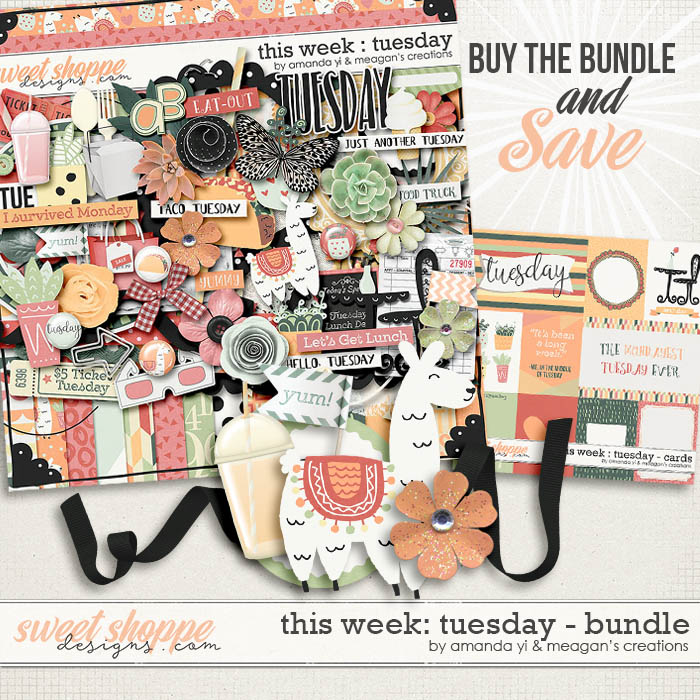 This Week: Tuesday, is the newest installment in this fun days of the week series. After surviving a Monday, let's celebrate Tuesday, perhaps with tacos, ice cream, a movie or all three! Document your days with beautiful pastels and fun elements in this versatile collection.