Hello again, Stefanie here. I am the first to admit that white space and me aren't the best of friends. I mean space on my layouts is like prime real estate and I want to fill it up with photos, stories, a catchy title and gorgeous embellishments, not to mention a journal card or two. So what's a girl to do?
Open a tab to Amanda's gallery at Sweet Shoppe, find a white space layout that speaks to you and then do your best. I like to choose parts of the design or placement, maybe a similar background etc and then go with my creativity.
I found this one by bcnatty. I liked the kraft background, the strong horizontal design that really draws the eye through the layout, (from top left to bottom right, ie. diagonal draw, as well as left to right) the fabulous white space, the small clusters and the wordart title at the top left.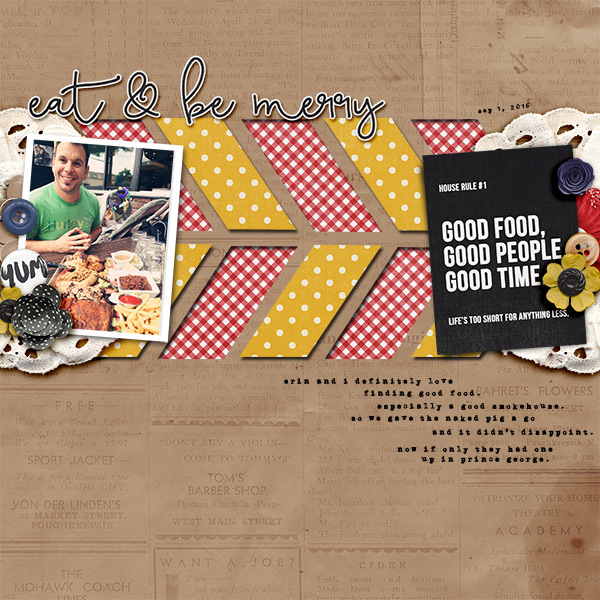 My take on it:
The plain kraft background
The title (wordart) top left
Embellishment clusters left and right
the scallop and photo series draw the eye through the design left to right
The photo viewer is similar to the doilies as a circular shape
I used stitching and flowers as my dimensional elements, but still love the cut out chevron pieces enough to try them out on a different layout.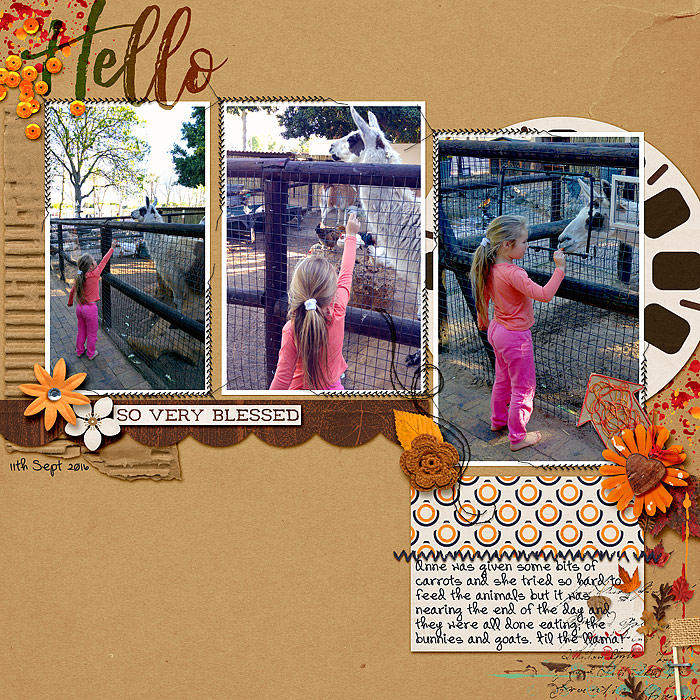 White space does not need to be white, it is usually considered to be empty space. I deliberately kept the background plain so that the eye can easily see the details and important stuff and then has empty space where it can rest and breathe.