Hello again, Stefanie here to encourage you to think outside of the box. What comes first for you the photo? The story you want to tell? The feelings? Or the new product that you just had to have and it was on sale! I love scrapbooking with one kit and most times I start with a photo or story that I want to tell. Either event driven – the where, why, who of the photo (these are usually multi-photo layouts), or an emotion that the photo provokes (these are usually single photo layouts) or I see a kit and I just want to play with it and then I go and find a photo that will work with the kit or collection. I decide that a photo works because either it suits the theme of the kit or the colours in the photo match the kit. I am highly unlikely to use a photo that clashes or contrasts too much with the colours of the kit, preferring instead to change the photo to black and white.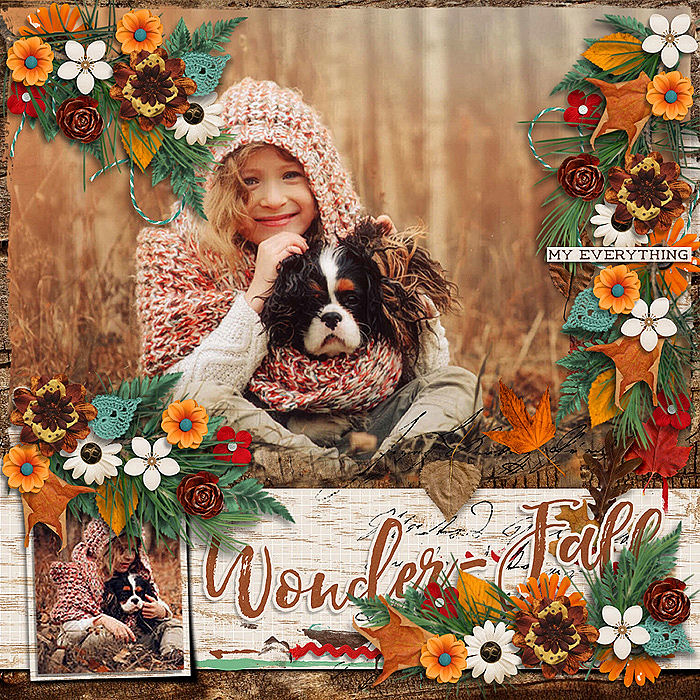 This is an example of the theme and colour scheme matching the kit.
Stunning photos that evoke an emotion. These photos would work almost as well in black & white or sepia.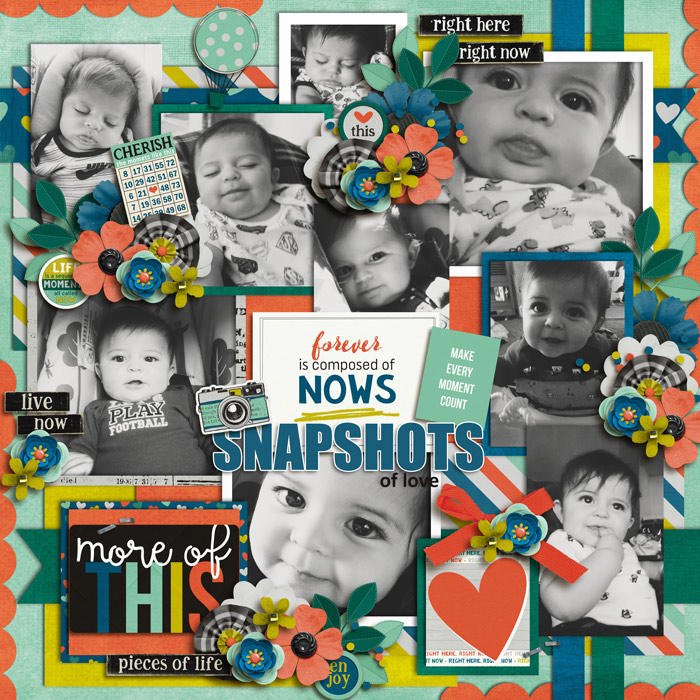 Here you can see a variety of photos from different days have been unified by their transformation to black and white.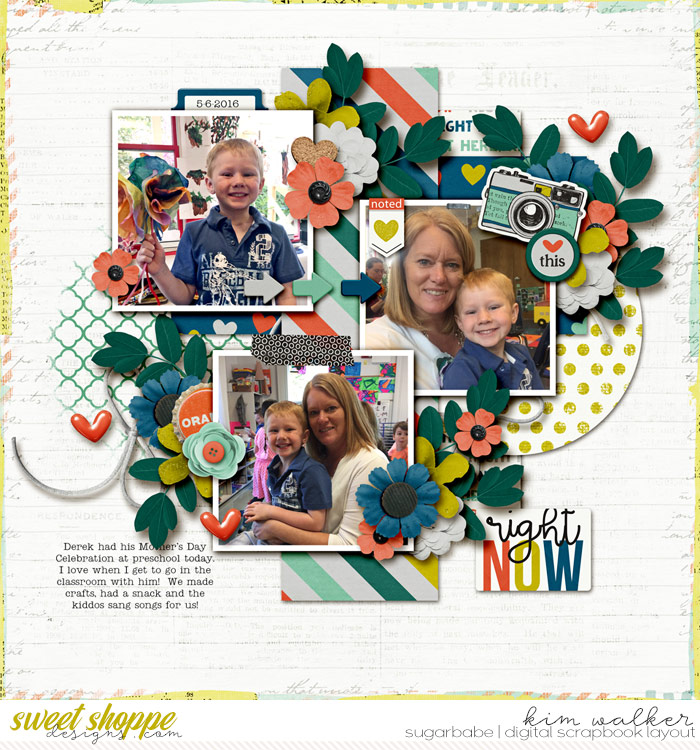 This layout features the story of the photos, the who, where why etc. The colours here add context that will remind you years alter of how the classroom looked and smelled in a way that black and white photos might not. The people in the photo are the same, the colours are the same so it works, imagine this with three photos of different sets of people, there would be no cohesion and it wouldn't work as well. However three different sets of people converted to black and white would work, to tell the story of who was there and what was done or said.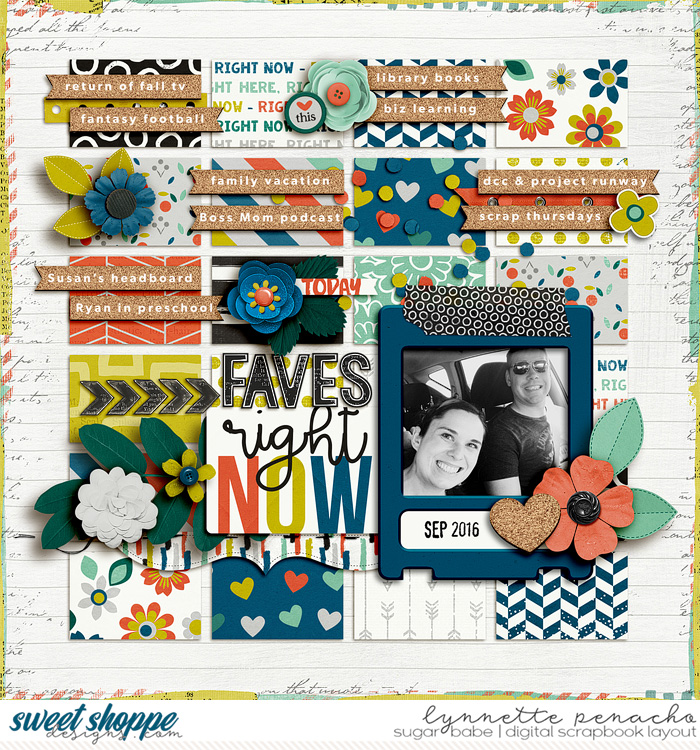 This black and white photo is a perfect depiction of the two of them right now. It serves as a background and additional details of the list of favourites, where the title with the black chevrons pointing to it becomes the clear focal point.