Hello there, Stefanie here again with a look at Amanda Yi Design's Pocket Polaroids. Do you ever struggle for inspiration? Looking through the gallery at Sweet Shoppe Designs is amazing. I searched pocket polaroids and found a variety of layouts created with them. I lean towards clean blocked designs, but seeing the examples made me stretch outside of my comfort zone – just a little.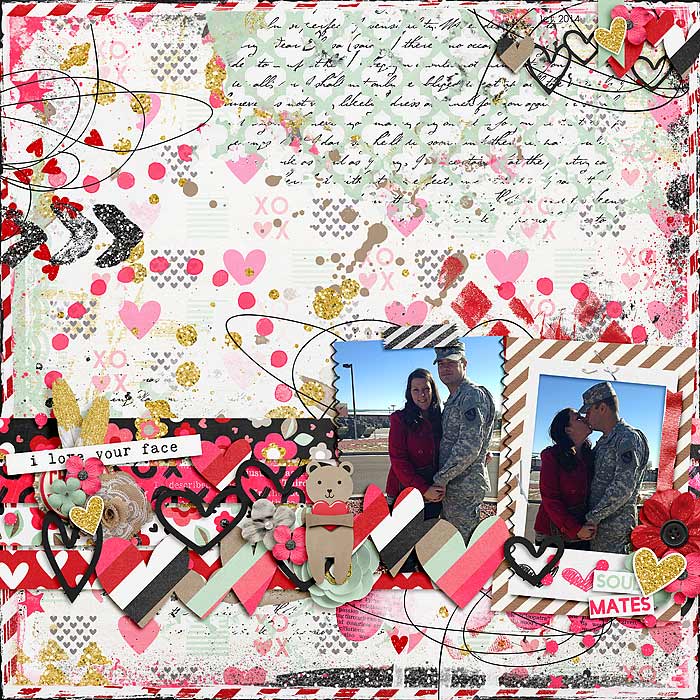 I love you by KingsQueen82 has a very artsy feel, one pocket polaroid and one plain stitched photo are juxtaposed and this page shouts of their affection to each other.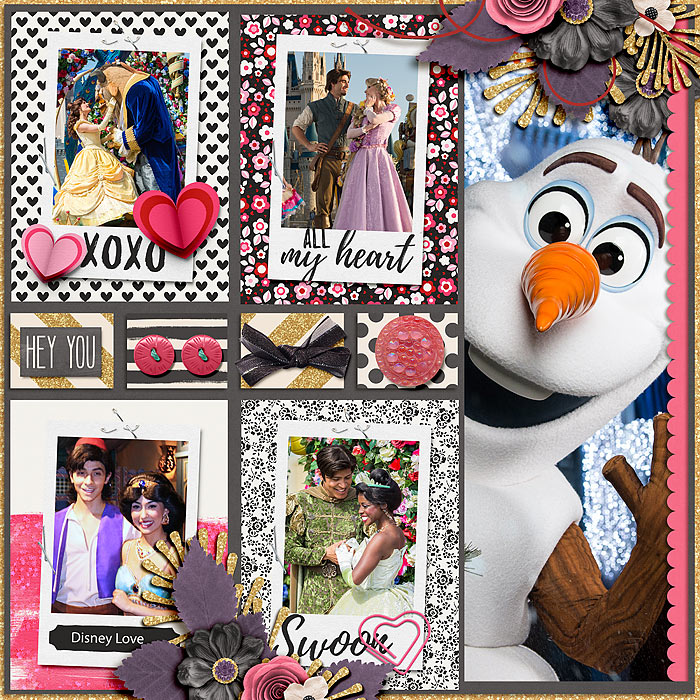 apottinger has a cleaner blocked design. but manages to include 5 different photos and some incredible clustering. I love this style, love the details of the wordart as descriptors for each snap and the happy ever after feeling that she has evoked.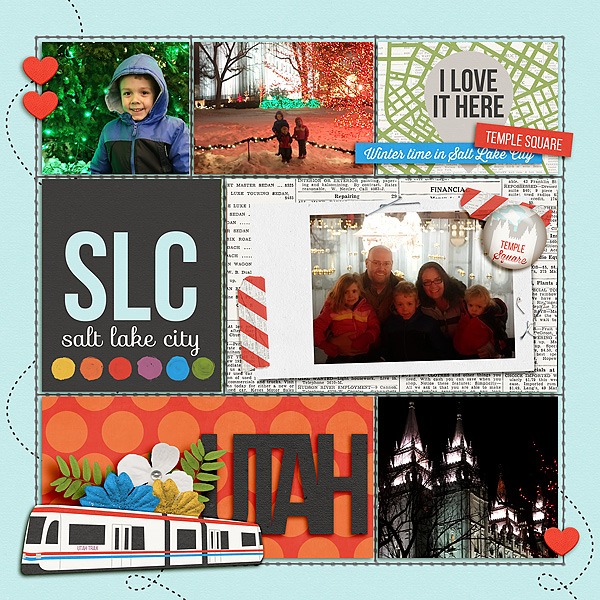 khakisack has created a true pocket style page, love the grid design with it's fabulous stitching, the fun sense of movement that the doodles add as well as the way elements break the boundaries of the blocked design. This creates a wonderful arty tension and there are loads of fabulous details to linger over.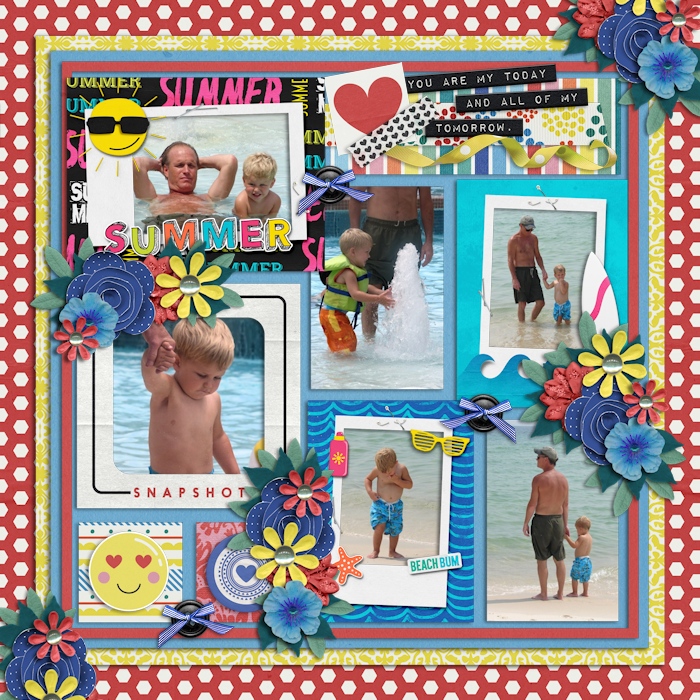 ellaspace has many wonderful paper layers and cute embellishment clusters to draw you in and capture the attention while you take n the fabulous action family photos.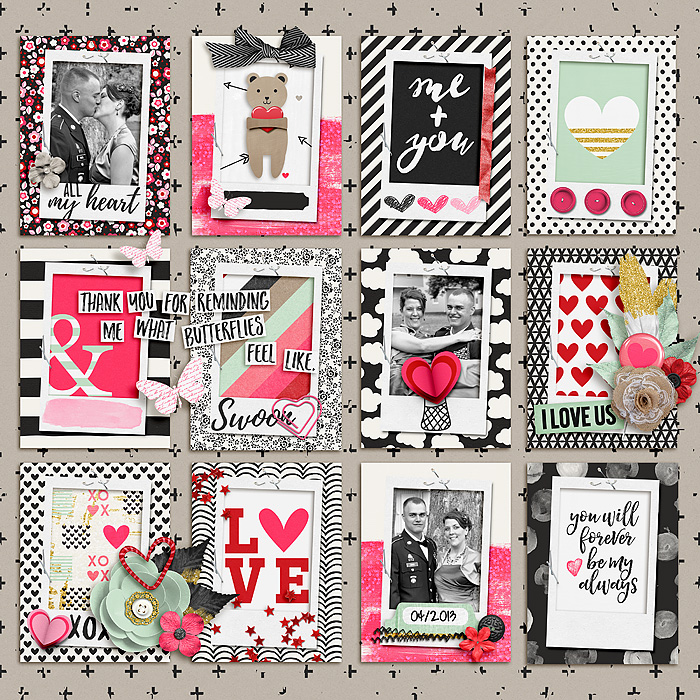 Another one by KingsQueen82 which is a vert full page. She has converted the photos to black and white and limited the colours she has chosen to work with. Pocket polaroids can house word art and quotes and not only photos. Love this romantic tribute.
I was inspired to let loose and created  a more artsy design, I added some journal cards for fun and colour, the two fishes are connected by a string which adds dimension and a fun element – playful like the games we used to play…which string goes from A to B.