Hello there, Stefanie here to highlight some photoless layouts. Scrapbooking is all about memory keeping and pairing photos with our stories. However sometimes we don't have photos, (although one could Google images or search for a stock photo of something similar) There are emotional layouts that work very well with embellishments and journal cards and no photos. I found a few in Amanda Yi's Designer Gallery for you to look at: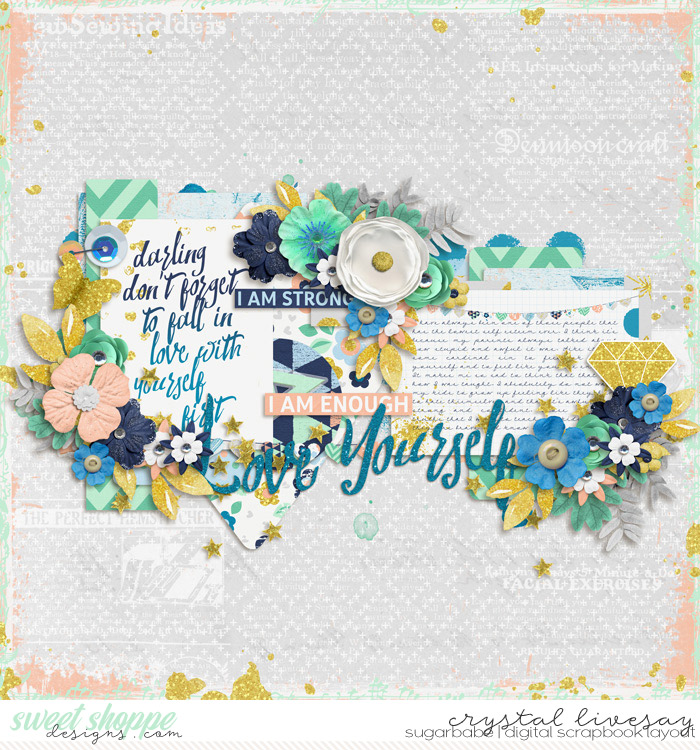 Crystal has journaled and chosen a font that is not too easy to read, this is another means of keeping your journaling private, sometimes just creating a layout like this, with imagery that speaks to you and then getting the cathartic emotions out and on paper begins a healing work. Place your layout out where you can see it and be reminded that you are enough and that what you have endured has polished you and made you stronger.
Jenn created this fun layout, what are your inner monsters? Things like jealousy, sarcasm?
Who we are is a result of genes, environment and outside factors. They can be documented in heartfelt or light hearted ways.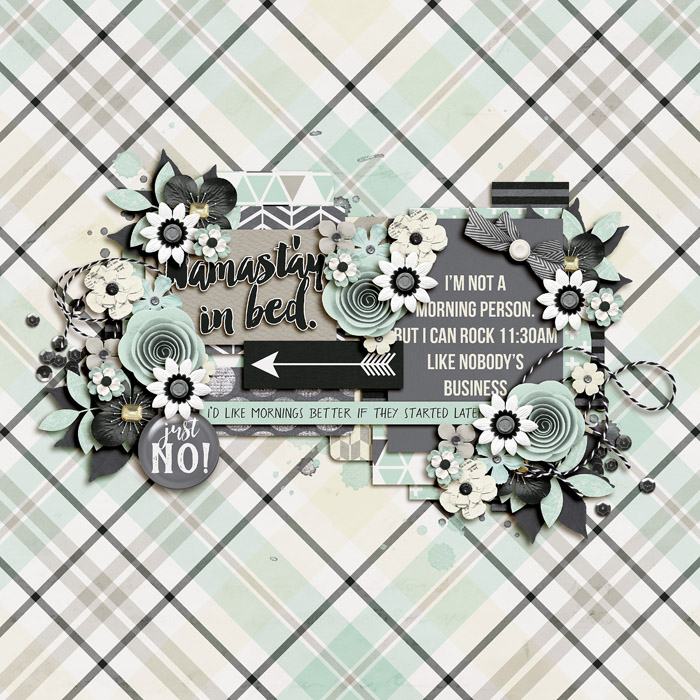 I could also create a layout like this one, I love 11.30 am, slow starts to a day and slumbering in bed. I could also do a layout about the lazy life my cats (and teens live) again either tongue in cheek, fun documenting or serious comparison between the (almost) morning bird I am when compared to my hubby's night owl habits.
I love the drama of Sherly's layout, the dark blue is an eye catcher in the gallery and the use of contrast creates visual interest and packs a powerful punch. The eye is immediately drawn to the peach journal card as it is the only pp of peach on the layout.
I hope that as you look at these layouts you are inspired and will scraplift a detail here or there when you are stuck for an idea or your mojo has left the building.