Hi there Stefanie here with some ideas of adding journal strips into the midst of your journaling. Remember those childhood stories where images replaced words within the story and the child you were reading to, saw the image of the school and said "school" when you hesitated and pointed to the image? Wordstrips can be interspersed within the text of your journaling as you play with the spacing and make the words look like they belong in there.
Adding random words, between the images adds to the chaotic feel of my layout while adding a different textural layer, or sub-titles, describing words to add to the journaling, to increase the emotions that the photos evoke and add a certain richness. Amanda Yi Design's wordstrips are also a colourful addition to my layout. The bright yellows especially provoke a warning, and catch the eye in the same way that bright yellow bees and wasp stripes send a warning message. The words and colours help to move the viewer's eye through all the details of the photos. Try it next time to see how you like playing with wordstrips and wordart for that additional little extra pop.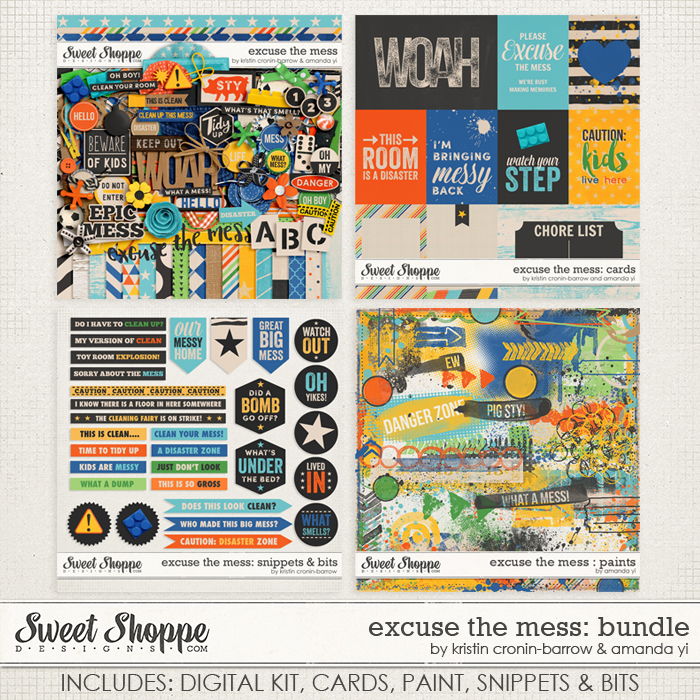 I used Excuse the Mess Bundle, available at Sweet Shoppe Designs.