Hi there, Stefanie here again with some suggestions of getting the journaling on to your layouts. I know that I peruse Amanda Yi's Gallery at Sweet Shoppe and love seeing the creativity that abounds there, folk using her awesome designs  for their memory keeping. However the layouts that draw me in are ones that the story isn't evident just from the photos alone, I am curious (some would say nosy) and I want to know all of the fabulous details, it is often these details and stories that inspire me to create another layout of my own, something that was triggered by a detail or journaling idea.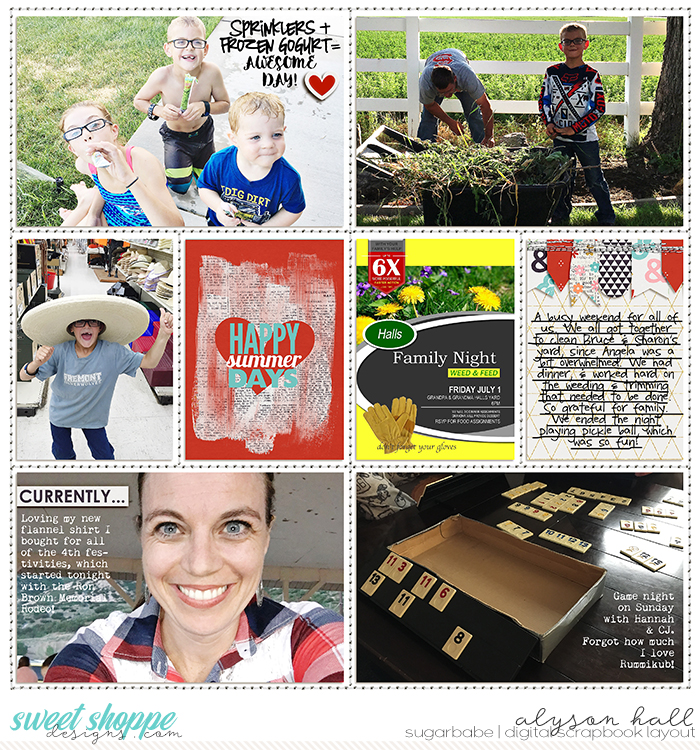 Our first example is a pocket page or project life layout that has a variety of pockets that house photos, journal or filler cards and then journaling. The stories are typed onto the photos or the journal cards and the eye moves throughout the layout with ease. Everything is in it's place and there is a place for everything.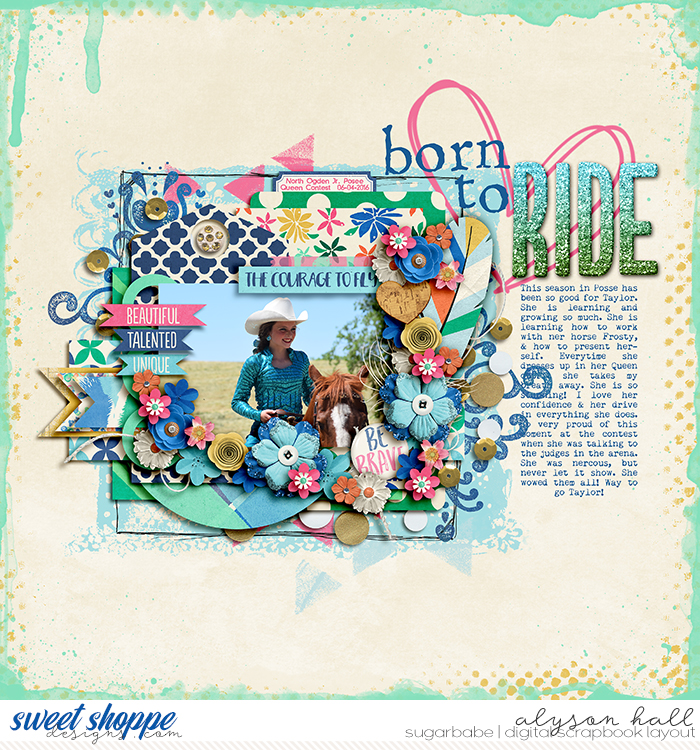 I love that this layout features the title and the journaling as a design element. The journaling is coloured to blue and is therefore less impactful and tones with the layout.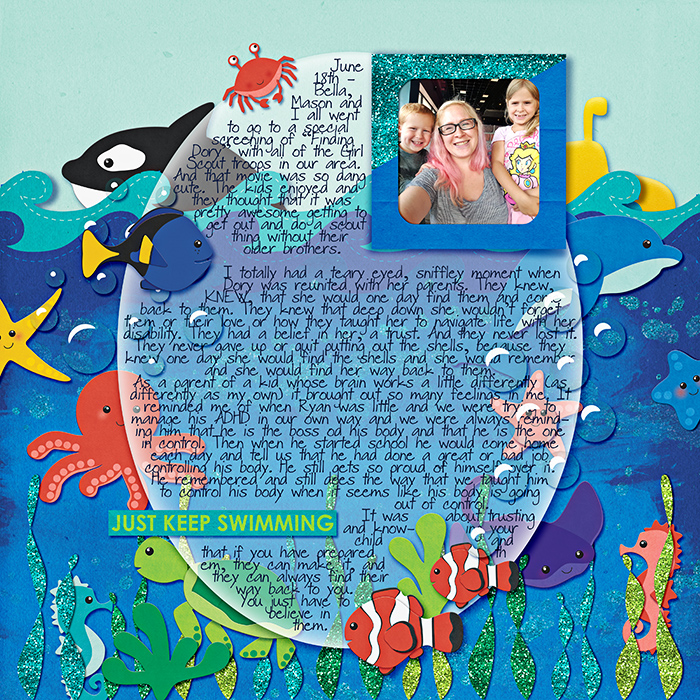 This one has journaling as the feature! Its fun shape and hand written font evokes the feeling that it is relatable and home made.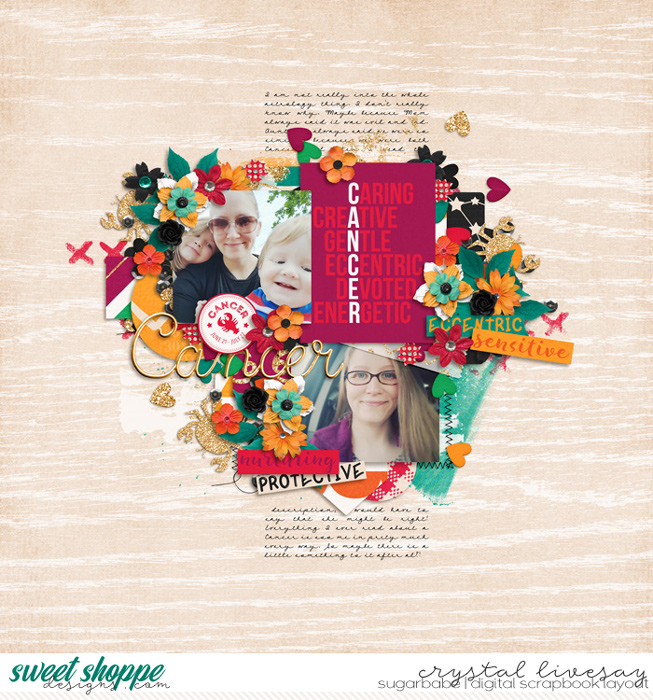 Here the journaling becomes a foundational layer within the design, changing a clustered arrangement into one with a vertical band underlying it.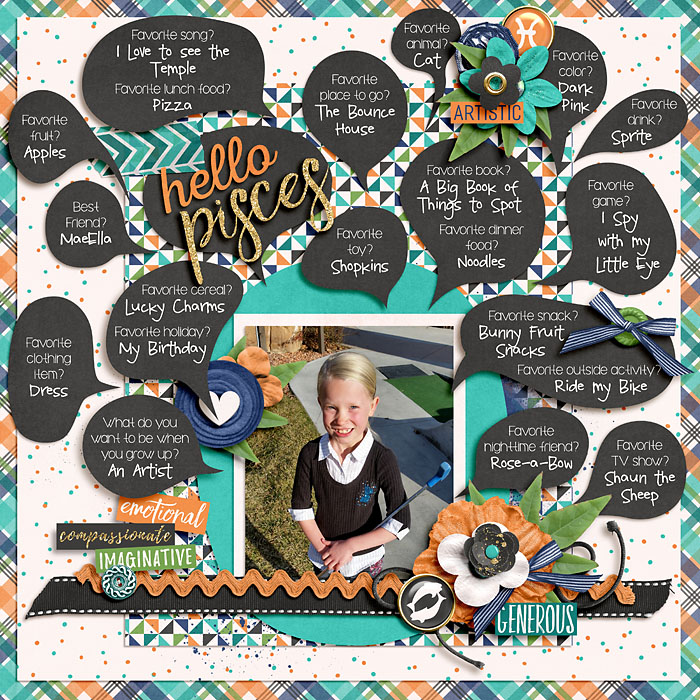 I just love the black speech bubbles, the colour draws the eye back to the young lady in the photo and they give us fun facts about her right now.
My layout from last week has a few different spots of journaling, one left aligned and the other right aligned, they still lead the eye vertically through the story and yet add to the relaxed, informal feel of the layout.