Hello there, Stefanie here again. I tend to be a one kit/collection scrapper, just because I am lazy and because Amanda's kits and collections are crammed with so many goodies I don't need to look for anything else. This week though I wanted to start with a new release: You make my heart smile. Hubby has just taken me away for my birthday to a game reserve where we enjoyed game drives, a walk with lions and some spa treatments, it was really luxurious and my heart is full of gratefulness and appreciation. Before life happens and him leaving his socks on the floor starts irritating me again I wanted to capture this feeling. For even type layouts I use many photos, I battle to narrow them down and I feel that they tell a better story. For emotional layouts or moment layouts, one photo is sufficient. There are great word arts or journal/filler cards that you can add to your layouts if you don't want to pour your heart out on the page where everyone can read it.
I added a few black embellies as his jacket is black and I love to draw colours from my photos when creating embellishment clusters.
Because this is a moment layout, I do not include the where, why, what and other event type details, this will be one page in an album of our trip so those details are not needed here.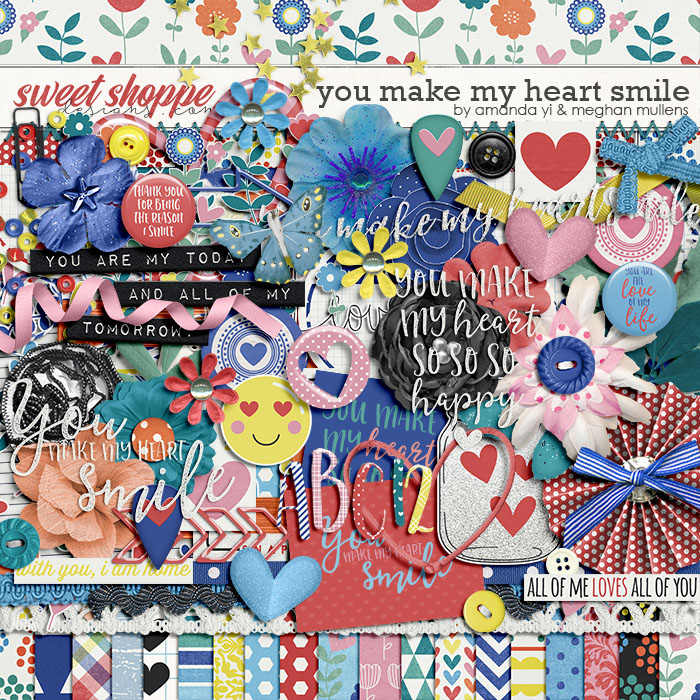 You make my heart smile by Meghan Mullens and Amanda Yi Designs.