Good morning scrappers! It is that time of the year. Valentine's Day!! It is everything love, hearts, pink and red. We are going to focus on the heart part of Valentine's Day. More specifically, scrapping with hearts. You might already scrap with them or you might have never scrapped with hearts. Today we are going to take a look around Pinterest, Amanda's shoppe and Amanda's gallery for some inspiration. Everything is linked!
To start out, I was looking around Pinterest for some ideas on scrapping with hearts. The first example I have to show you is a great example of using your papers from your stash. You might could make it work within one kit (I am a one kit scrapper usually and think most of my projects as, "Can I do it with one kit?") I think it would probably be best to dig in your stash and pull out your most favorite papers. I truly cannot tell if this is digital scrapbook layout or glue-paper scrapbook layout. It is a great example of using hearts for your layouts though! I just love the paper/washi tape heart that is the focal point of this layout. Great idea!!
Up next is pretty much the opposite of the previous layout. Instead of one large heart made of paper, this layout is a bunch of little hearts made of paper. You could probably use one kit for sure for this kind of layouts. Of course, that does not mean you cannot use a lot of papers from our stash. I really like using it not only as papers and wordart, but to frame the photo. Great use of hearts!!
Up next is a simpler use (but just as beautiful!) idea on how to use hearts on your digital scrapbooking layout. Taking hearts and not using them as the main part of your layout, but as a great addition to your layout. I like how this scrapper took paper and made heart balloons!
This next example is not really scrapping with hearts more than it is taking elements and papers and turning them into hearts. Heart frames! This is a paper-glue kind of layout with folded papers stitched into heart sized frames. I am not sure that I am talented enough to pull this off exactly as shown via a digital layout. I think there are plenty of talented scrappers out there that could. Even if you (me!) cannot pull this look off exactly, you can make it your own. Taking paper and making heart frames!
The last Pinterest example is a bit like example #2, but with a twist. It is a bit more uniform. Everything has it's place and everything in it's place. On top of that, it is color coordinated. A very clean and neat example of using hearts in your layout!
---
Here are just a few items from Amanda's shop that can help get your heart layouts going. Truthfully, you could use any kinda of layouts for the examples given. These items from the shop just have a bit more hearts to them. They are linked to the store, of course.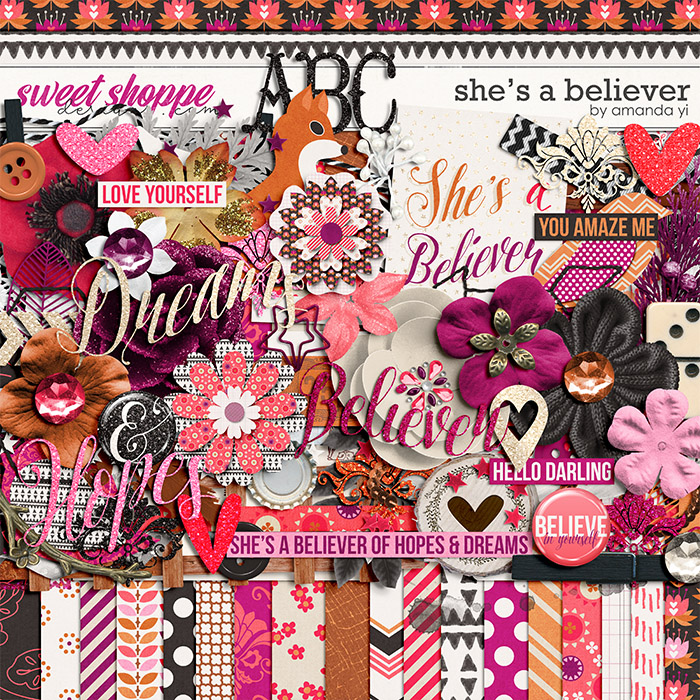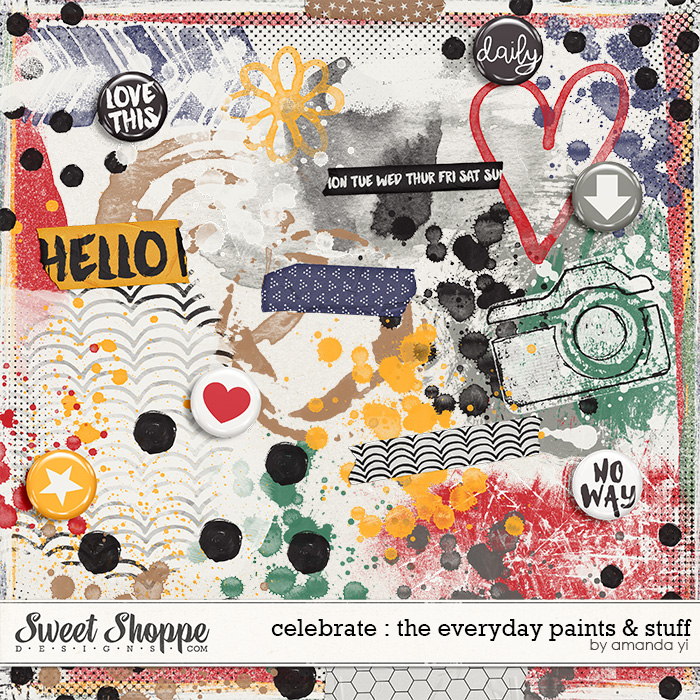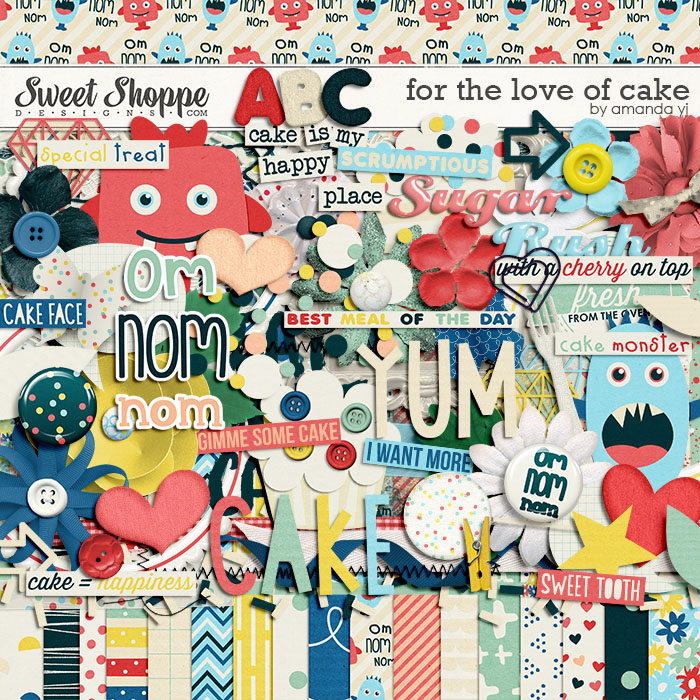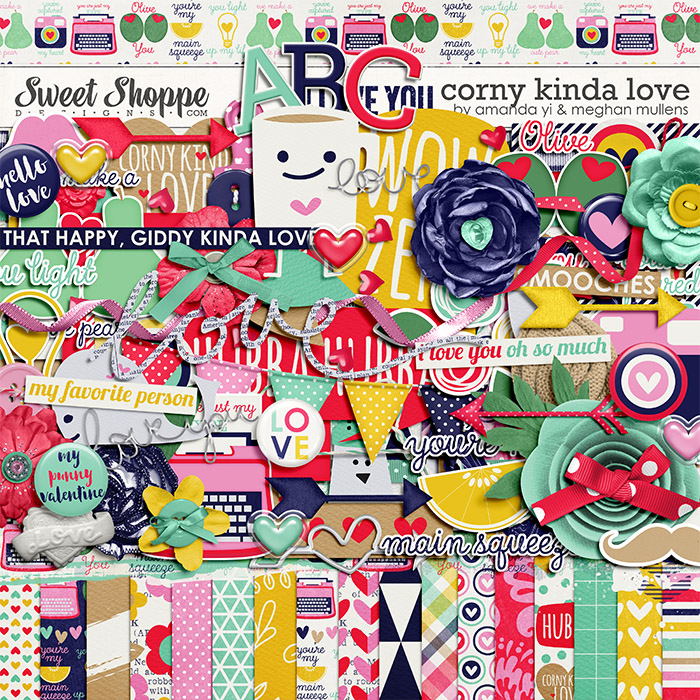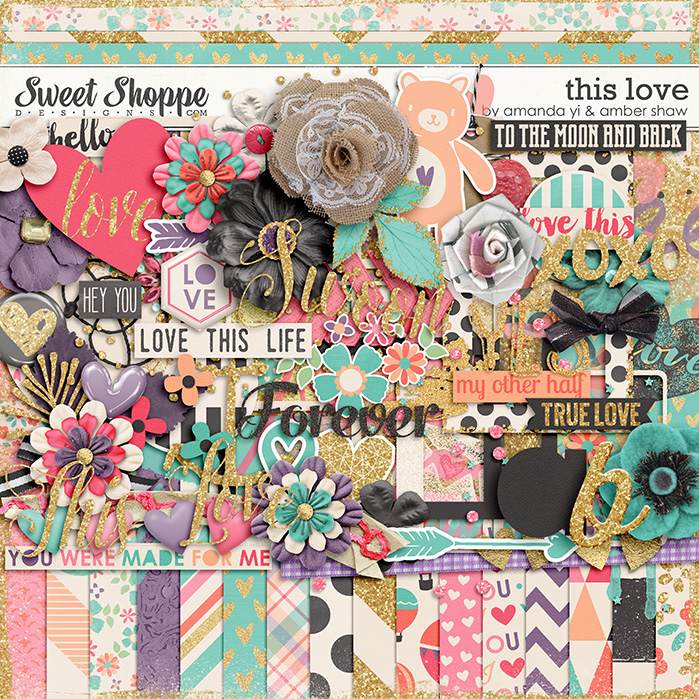 ---
That isn't it! I found some great examples in Amanda's gallery that used hearts in their layouts. These images are linked as well.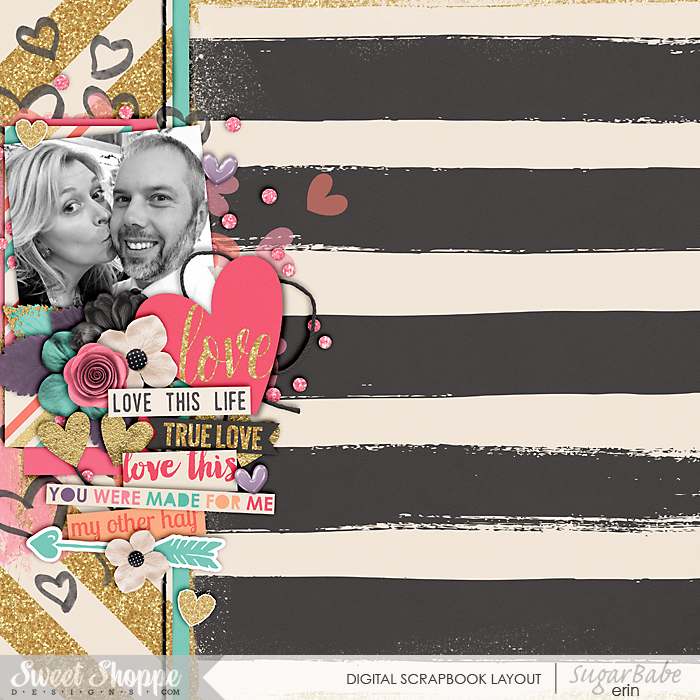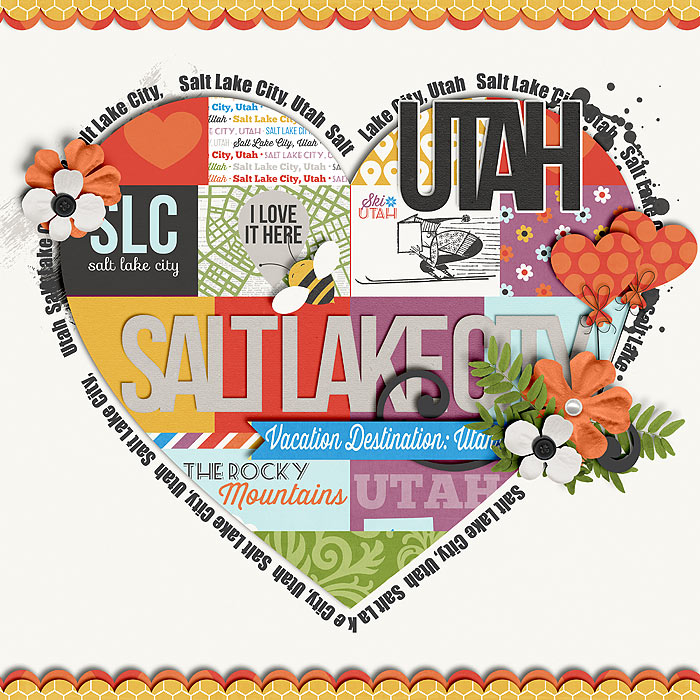 So there you have it scrappers! Examples and motivation on getting your digital scrapbooking on with hearts! Big hearts, little hearts, and paper hearts. We hope you got some inspiration from today's post. If you scrap some heart layouts with Amanda's designs, link us up! Make sure to upload them in gallery & then link us back up here.