Hello there and Happy National Scrapbooking Day to you. Sweet Shoppe has a storewide sale as well as a free with purchase offer. You can find out more in store, HERE.
First up we have a continuation of Amanda Yi Designs and Wendy P Designs Around the World collaboration, this time to The Netherlands.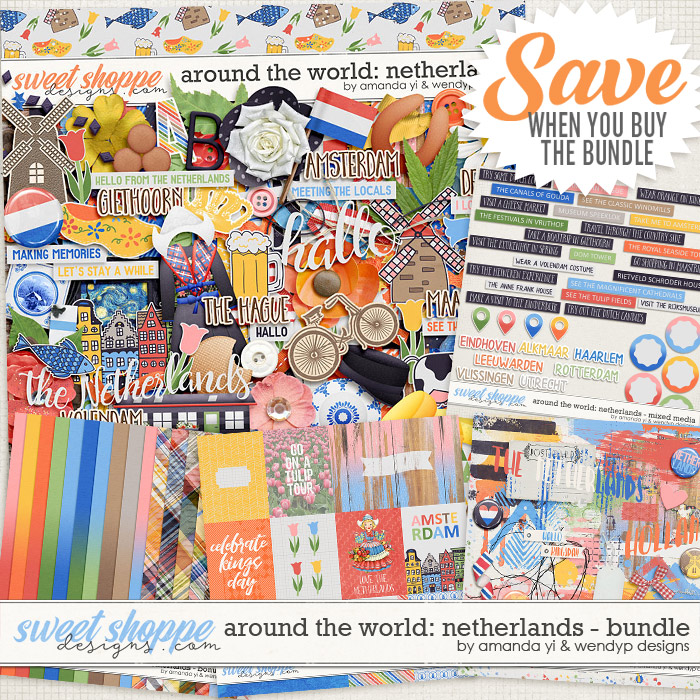 The bundle for maximum savings.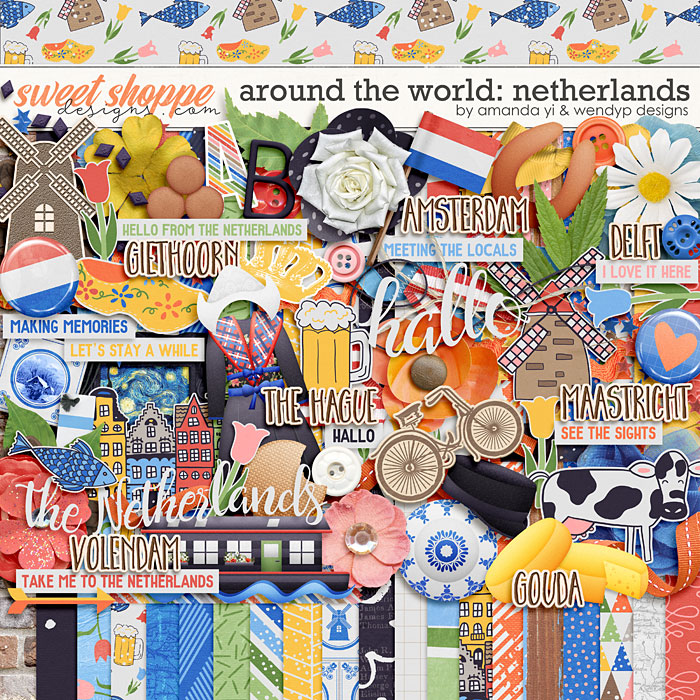 Next up is a collaboration between River-Rose and Amanda Yi Designs called Good times great friends.