Hi there Stefanie here playing catch-up with the latest goodies from Amanda Yi Designs. I am sure that scrapbooking will help you as much as it helps me to keep my mind on happy thoughts. Here is what you might have missed… Oh so sweet – Ready to scrap your sweet birthday party pictures? Oh So Sweet is the perfect digital scrapbook kit from Amanda Yi & Melissa Bennett for that!! It is packed with fun patterned papers and super cute elements that look almost good to eat! This kit is great for birthday pages, baking adventures or eating super sweet treats and more.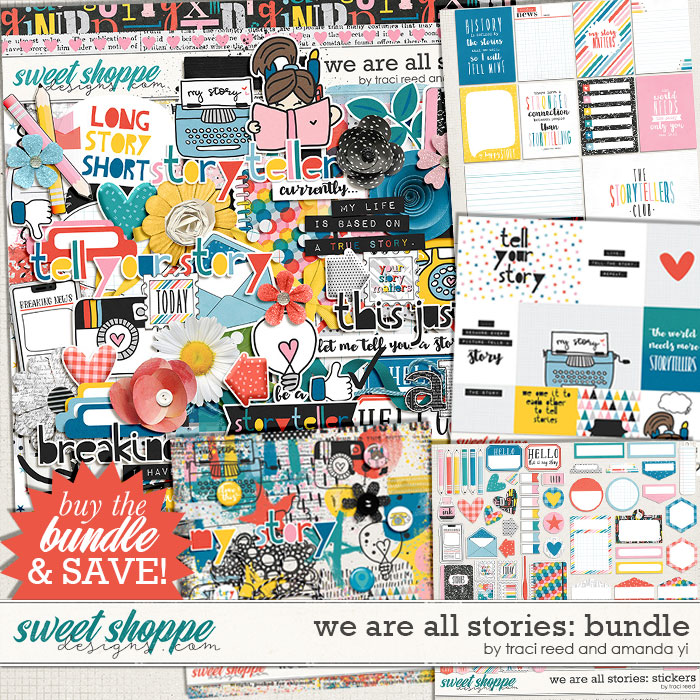 We are all stories bundle – Humans have always fallen back on storytelling to shine a light in times of darkness. We Are All Stories by Traci Reed and Amanda Yi gives you permission to tell YOUR story through the lens of current affairs.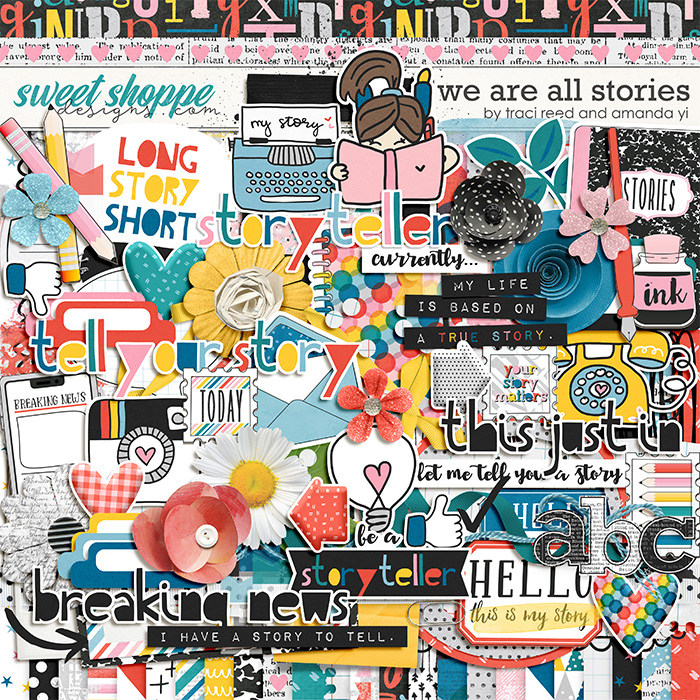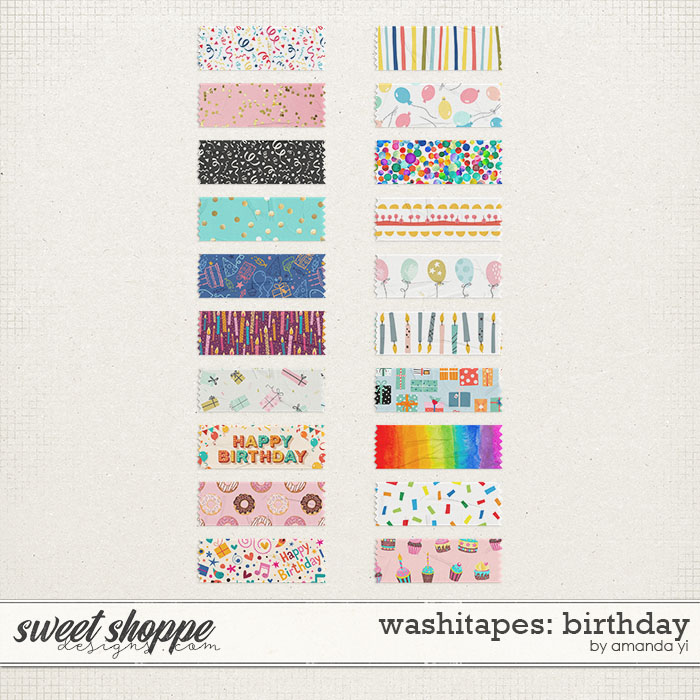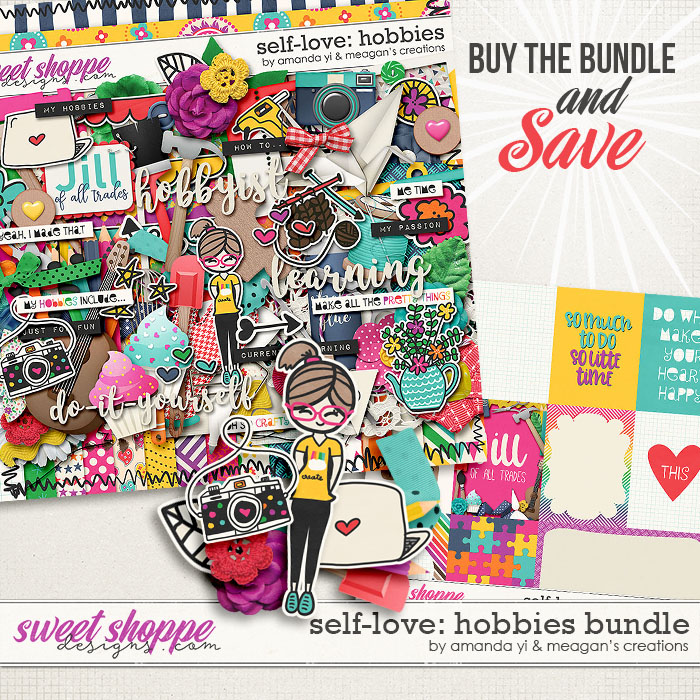 Self love: Hobbies – Grab the kit and cards for a great price! Self-Love: Hobbies Collection Bundle is a great digital scrapbooking collection by Amanda Yi & Meagan's Creations for all of HER crafts and hobbies. Love to paint? build? play music? craft? Show off your passion with this fun and vibrant kit filled with lots of fun, original doodles by Amanda and a fun collection of themed elements!