Hello Stefanie here again with your new release for the week. This time it's This Week: Monday by Amanda yi Designs and Meagan's Creations. I love Mondays, the day that signified my children were back at school and the house would be quiet and peaceful for a few hours a day.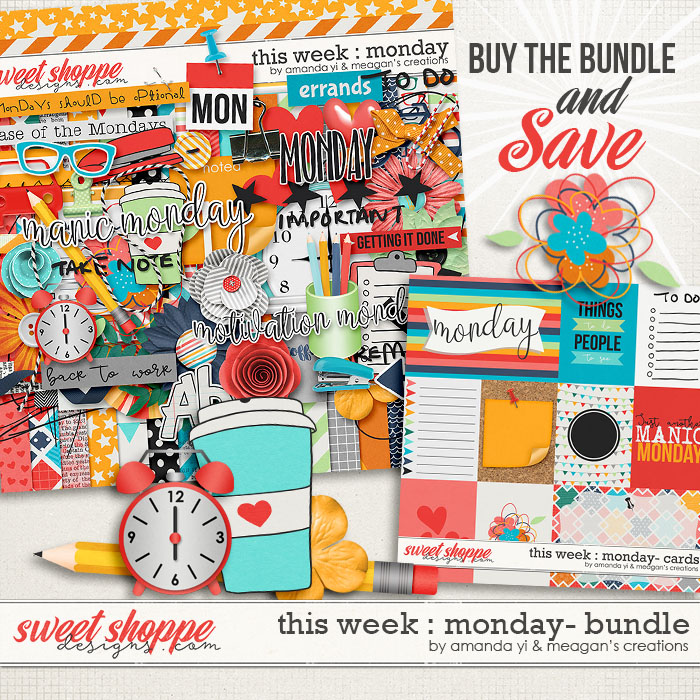 This week Monday Bundle for max savings.
A digital scrapbooking collection by Amanda Yi and Meagan's Creations, This Week: Monday, is the next installment in this fun series. Document your manic Mondays with fun elements and papers that capture the spirit of running errands, routines, and work life we all face at the start of each week. Put this collection on your to do list to help you get your scrapbooking goals done!