Hello there, Stefanie here with your first look at Amanda Yi's latest goodies. First up is the continuation of her collab with Juno Designs, This Life October. Features the rich colours of the fall season with goodies made to fill your need to be cozy and productive at home, thankful for friends and family.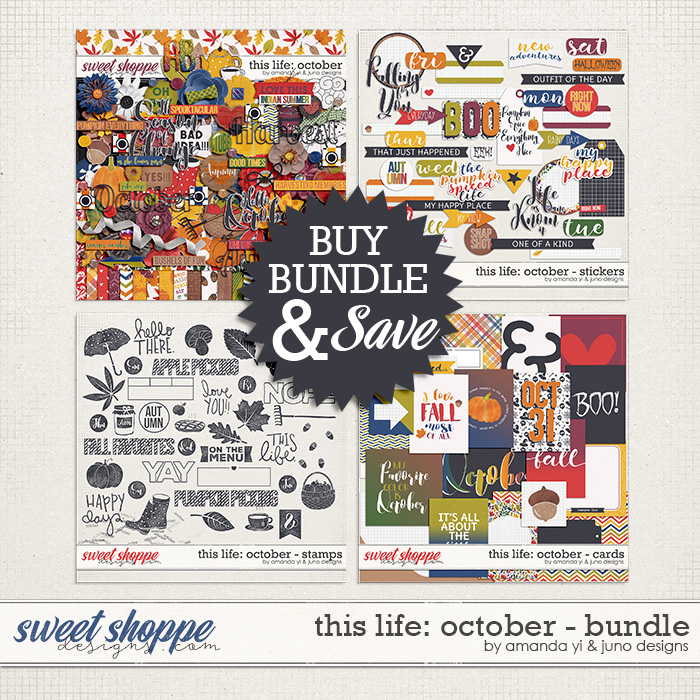 this life: october bundle for maximum savings.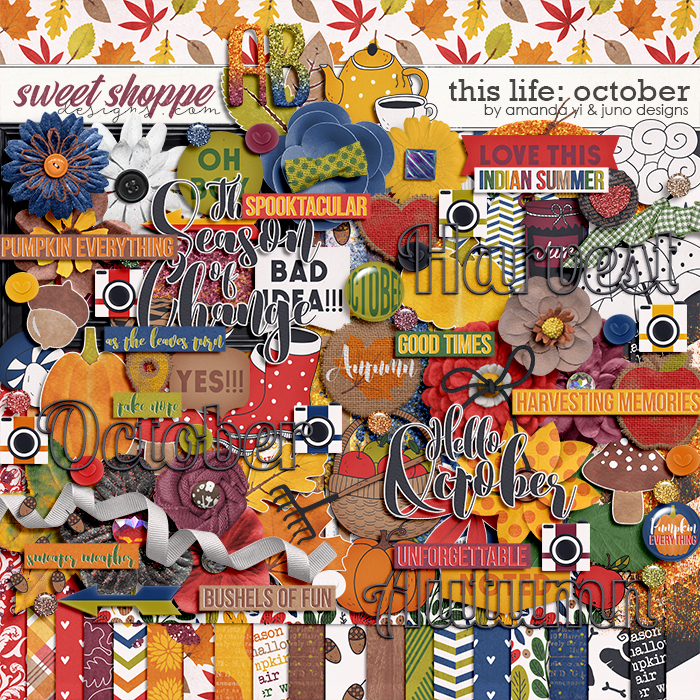 and then a collab bundle with Dream Big Designs: Adult-O-Ween, a kit for those celebrating Halloween and looking for something slightly more sophisticated, less aimed at children.