Hello again, Stefanie here bringing you Amanda's latest new releases. First up we have Coffee before talkie. I am more of a tea girl myself, but love a latte when out with friends.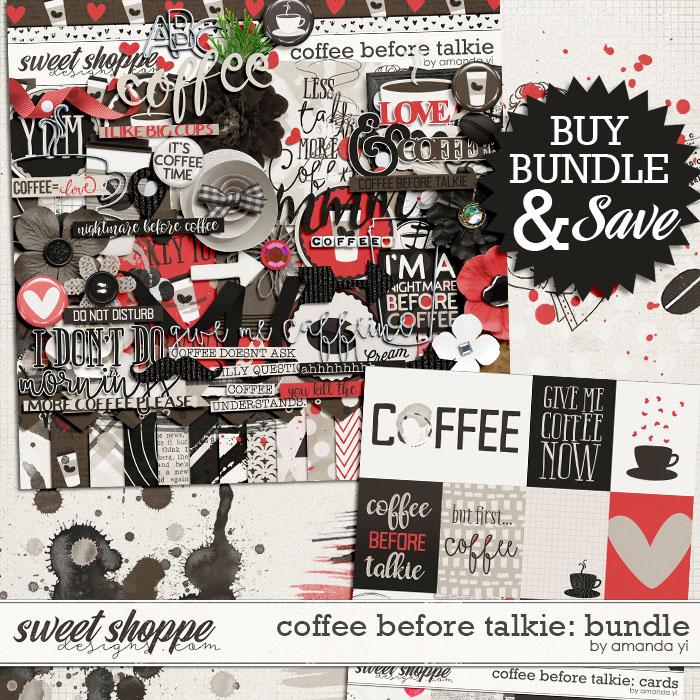 Some creative team layouts to inspire you:
Then the next installment of the Zodiac collection. This month is Scorpio. I am married to one so was waiting eagerly for this one.
My Zodiac: Scorpio from Amanda Yi Designs and Juno Designs, on sale at the Sweet Shoppe, here.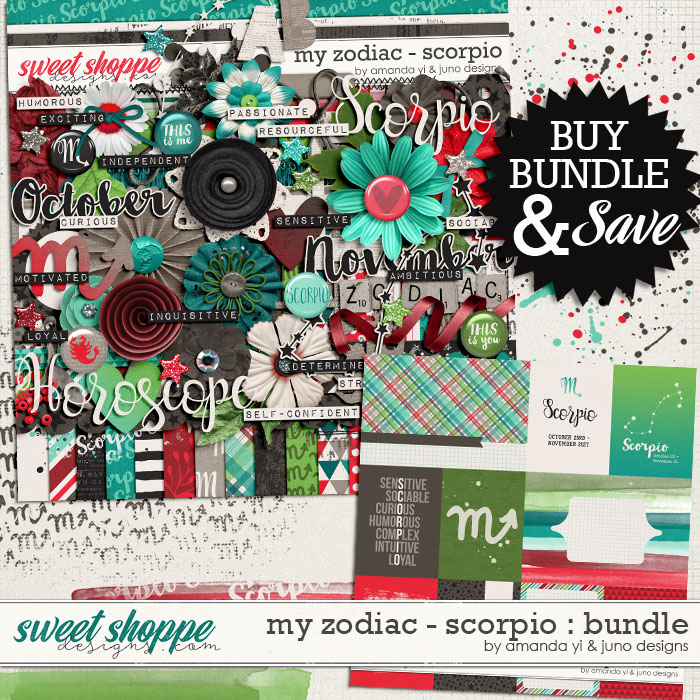 Some creative team layouts for you to admire and scraplift perhaps?
That's it from me for this week, see you next week again.