Hello Stefanie here again with two brand new creations. The first is a continuation of Amanda Yi Designs and Wendy P Designs Around the World Series – New Zealand.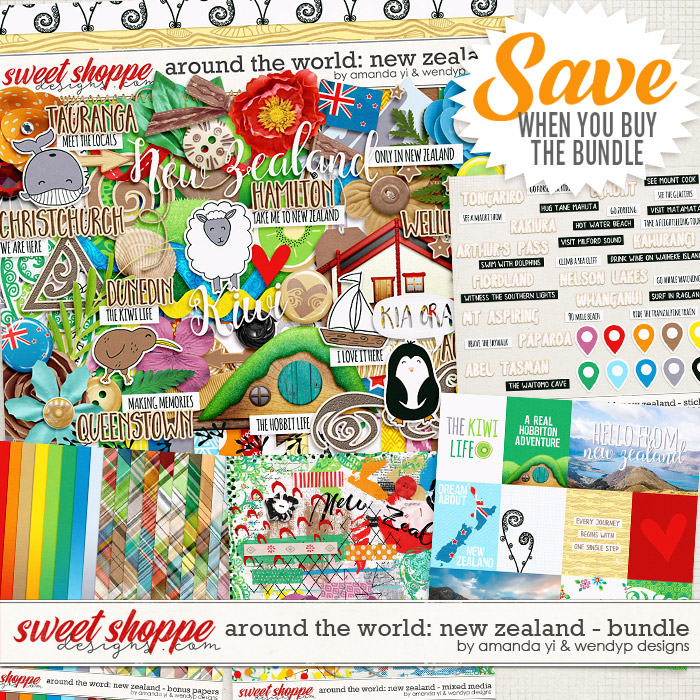 A digital scrapbooking collection by WendyP Designs and Amanda Yi, Around the World: New Zealand is taking us down under to the expansive diverse country of volcanos, glaciers, mountains, fiords, and mystical landscapes of the movies. This collection is also packed with familiar New Zealand icons that will make documenting your trip easy. Never traveled there? No worries, this kit is versatile enough to use in many other types of layouts.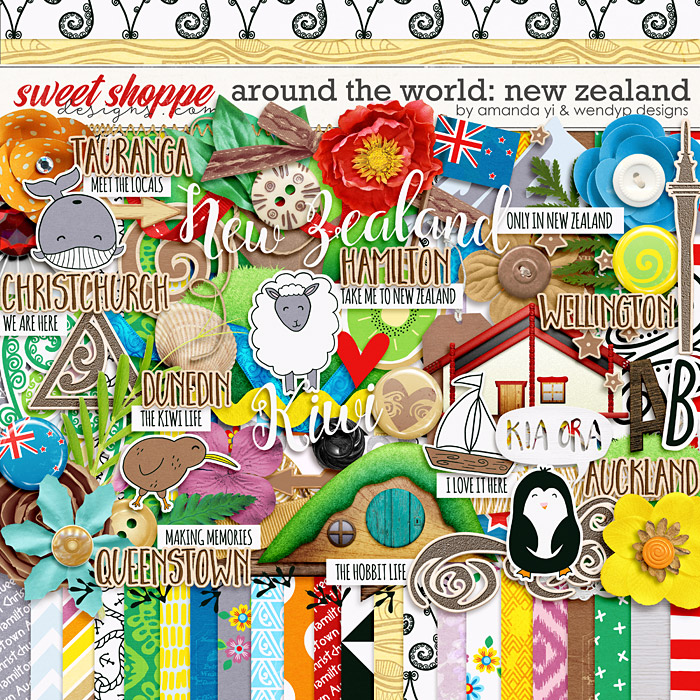 Bundle and kit and individual pieces for sale.
Next up is a solo kit called Air show by Amanda Yi Designs.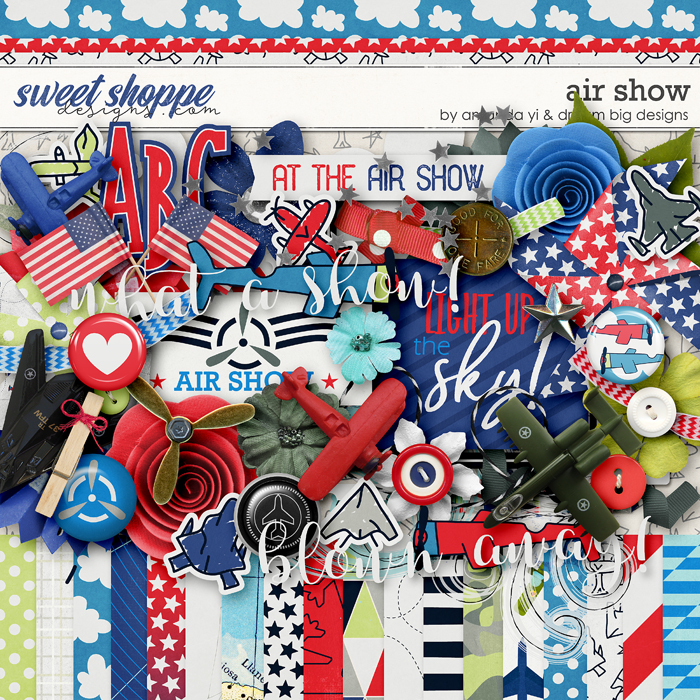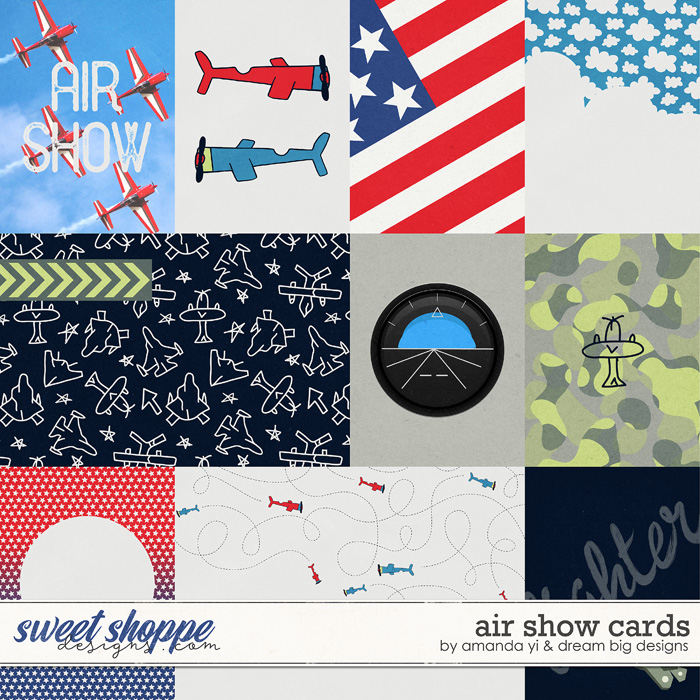 Air Show kit and Cards.