Hello again, Stefanie here with your new release glimpse and links. This week it's a collab between Amanda Yi Designs and Meghan Mullens, called Hey You.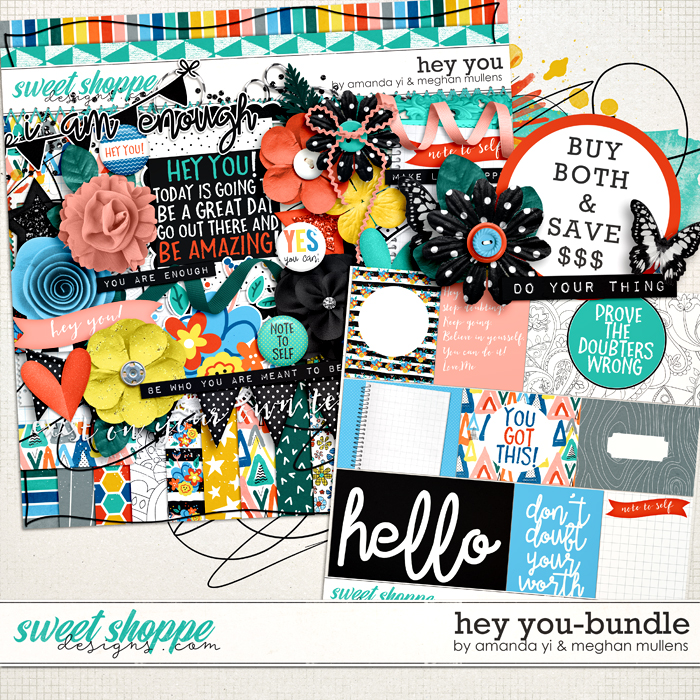 Hey you Bundle for maximum savings.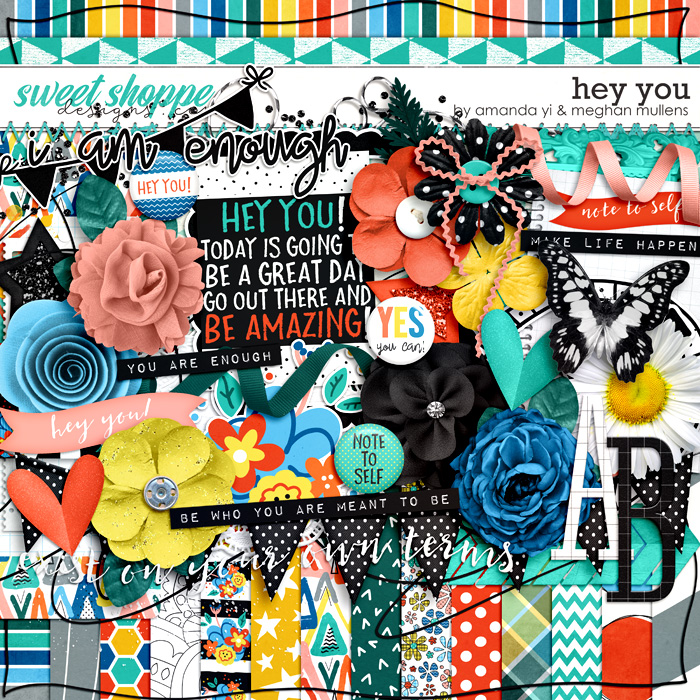 A digital scrapbooking collection by Amanda Yi and Meghan Mullens, Hey You is a celebration of self. Sometimes we need a reminder that taking care of and encouraging ourselves is just as important as nurturing those around us. Full of motivational quotes and colorful patterns, this collection is packed full of inspiration to document a very important person: YOU!