Hello there, Stefanie here with the new releases, such a bumper crop of them to start of Sweet Shoppe Design's 11th birthday bash in true celebratory style.
First up is We are all Wild Things by Misty Cato and Amanda Yi Designs.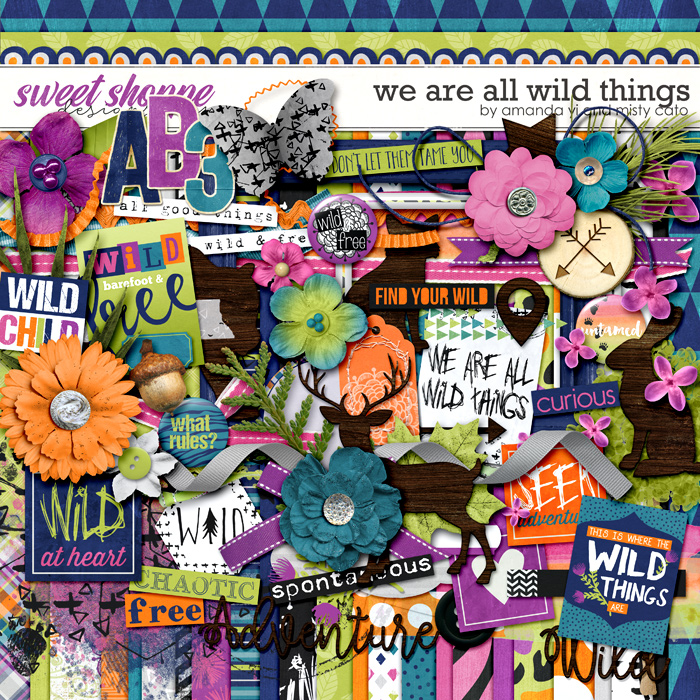 A fun filled double so you can see this kit in action:
Next is Wild Heart from Amanda Yi Designs, Dream Big Designs and River-Rose Designs.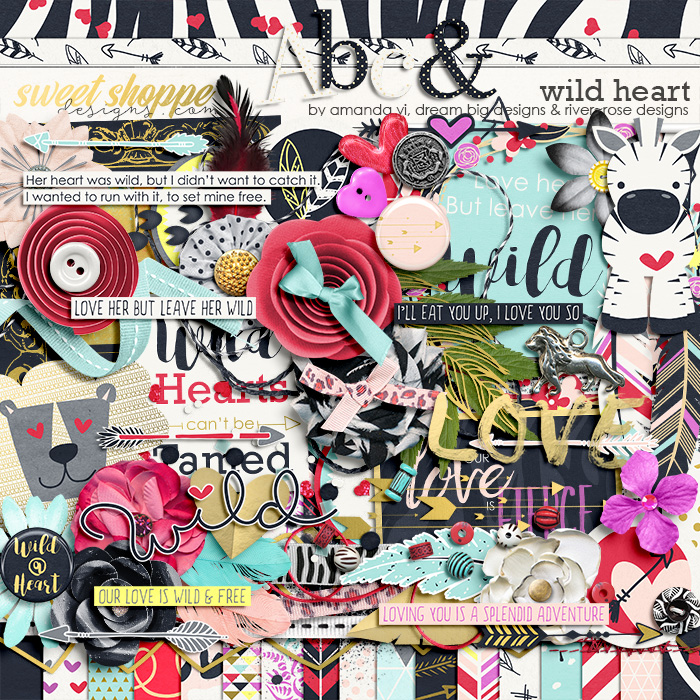 and two creative team layouts so you can see this kit in action:
Third up is the bright and cheerful, Document all the Things by Amanda Yi Designs, Digilicious Design and Two Tiny Turtles.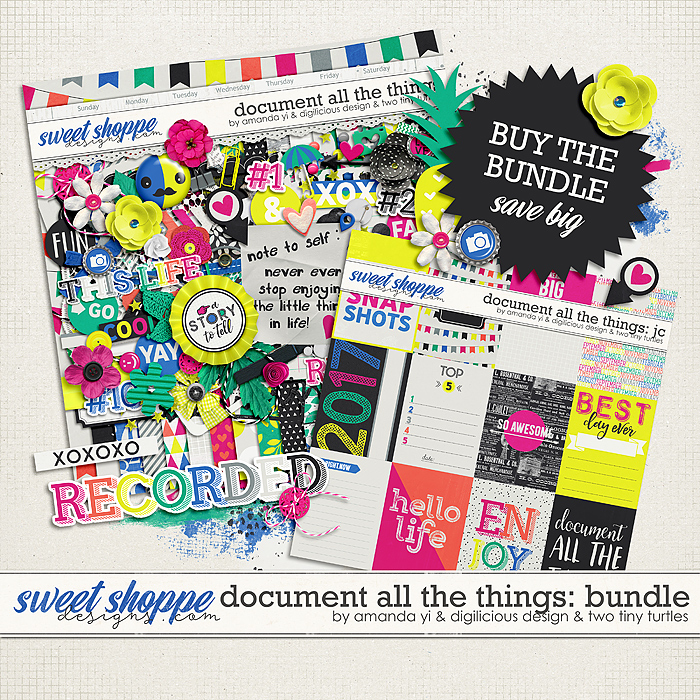 With two creative team layouts for inspiration.
And lastly, but by no means the least, Love out Loud from Amanda Yi Designs, Melissa Bennett and WendyP Designs.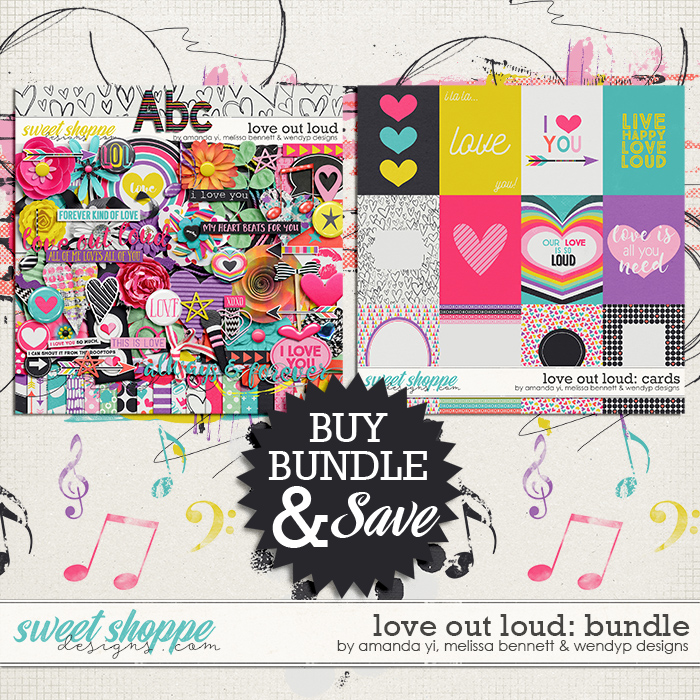 Fabulous and creative use of the collab to feast your eyes upon.
That's all from me for this week, have an awesome weekend. These sales now run from 6pm EST Friday to 6am EST Monday morning, for your shopping pleasure.