Hi there, Stefanie here with the new releases reveal and the last days of the sale at Sweet Shoppe Designs.
Amanda Yi Designs and Wendy P Designs have teamed up again and made a perfect pair of kits to document all of the scouting and guiding highlights you might have.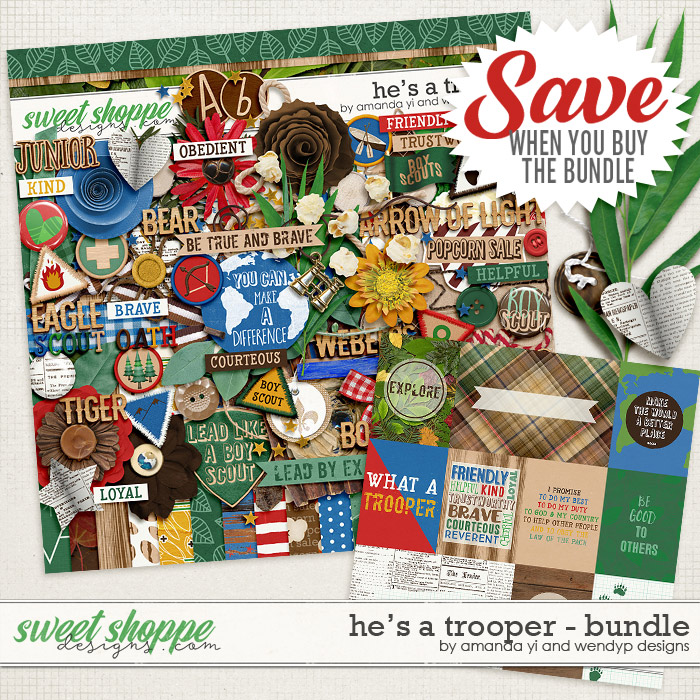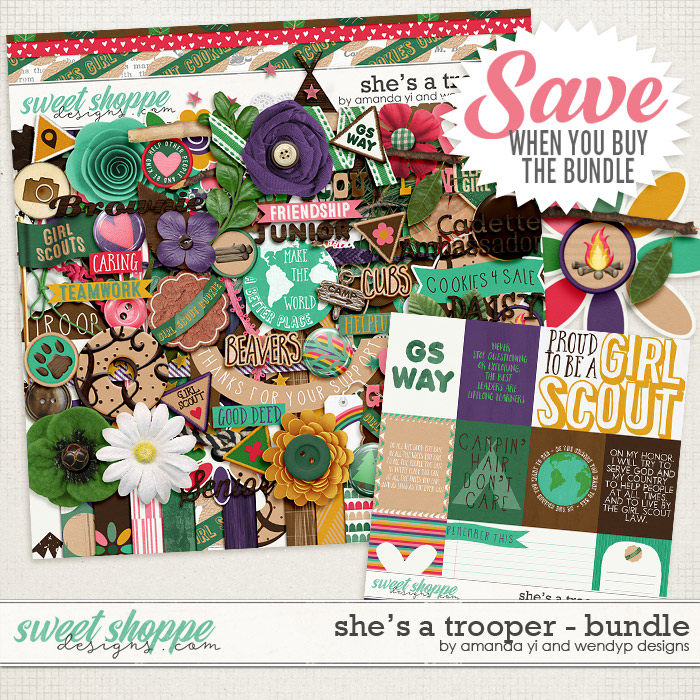 Or grab them both: They are Troopers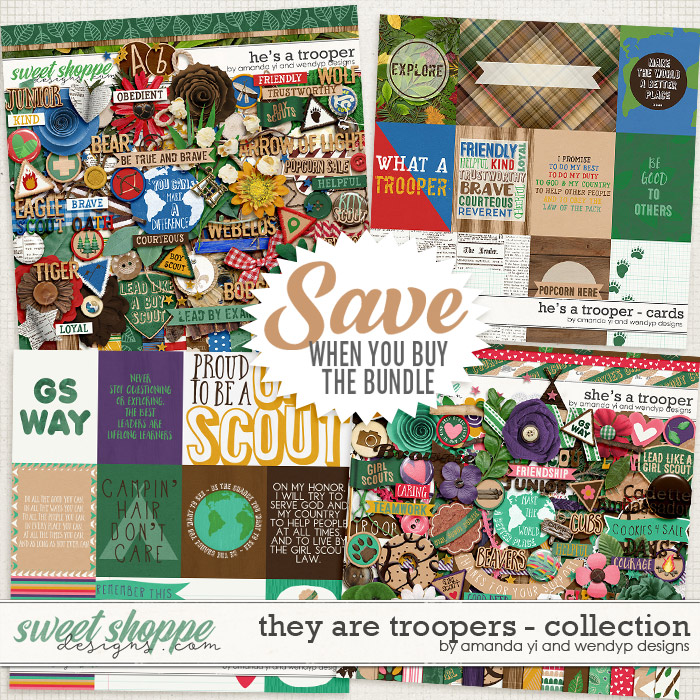 And lastly the follow on Collection for February with Juno Designs, called This Life February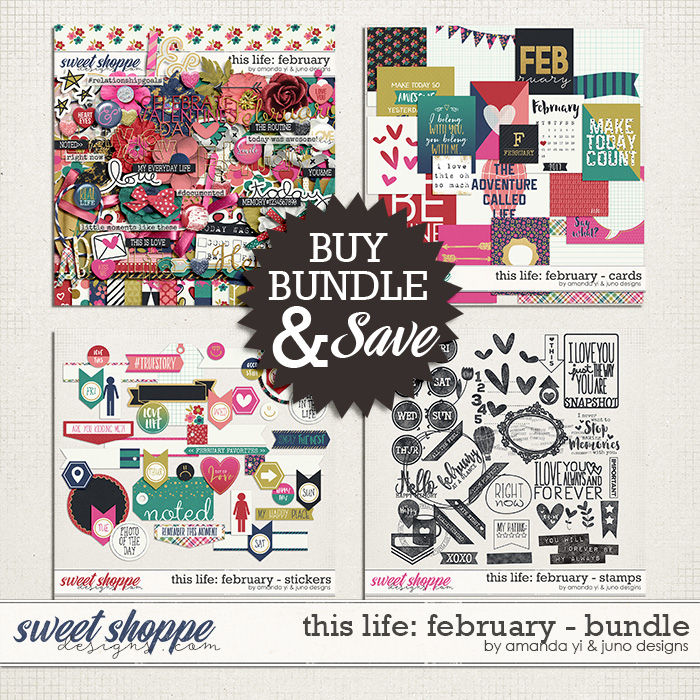 That's it from me until next week and next Month.