Hello there, Stefanie here today with another two awesome new releases for you. Up first we have a solo by Amanda Yi Designs, called Ready To Learn.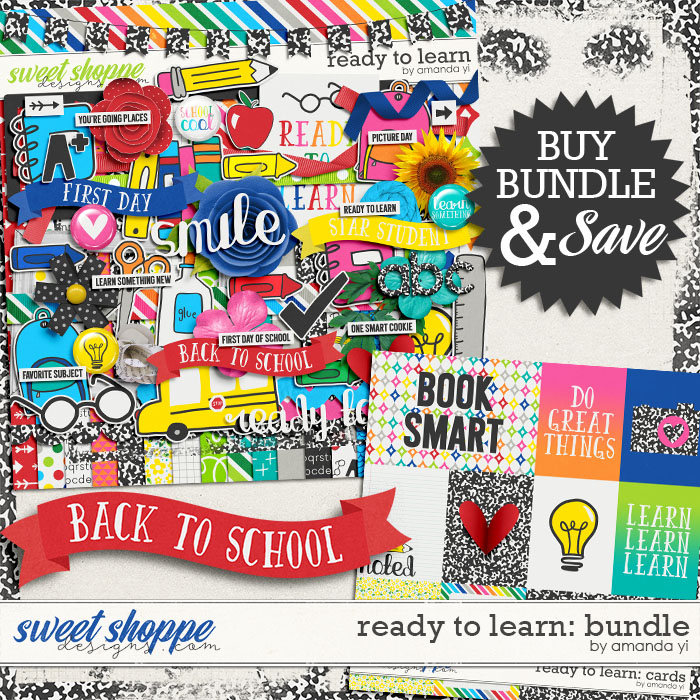 A digital scrapbooking collection by Amanda Yi, Ready to Learn, is inspired by back to school excitement! Get your cameras out and ready to capture that first day smile, last day joy and all the fun days in between. Colorful papers and elements will make documenting the school year fun for your star student heading off to class this fall.
And next we have a collab with Amanda Yi Designs and Studio Basic Designs, called You are my greatest adventure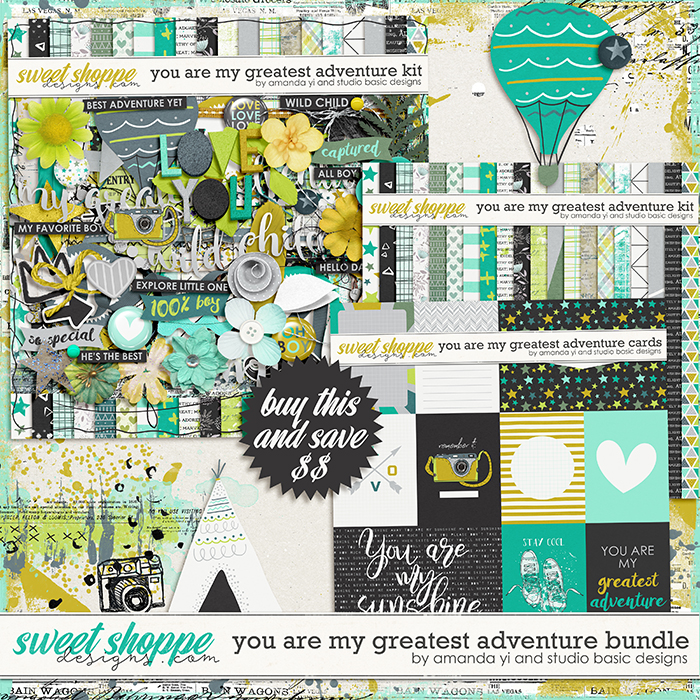 You are my greatest adventure Bundle
A digital scrapbooking kit by Amanda Yi and Studio Basic Designs, 'You are My Greatest Adventure' is a super versatile kit: a gorgeous homage to your beautiful, adventurous boy, and also totally perfect to capture your own journeys, daydreams and everyday exploits too with its stunning mix of patterns, textures and ephemera in a delectable color pallet of bright limes and lush teals complemented by white, charcoal and graphite.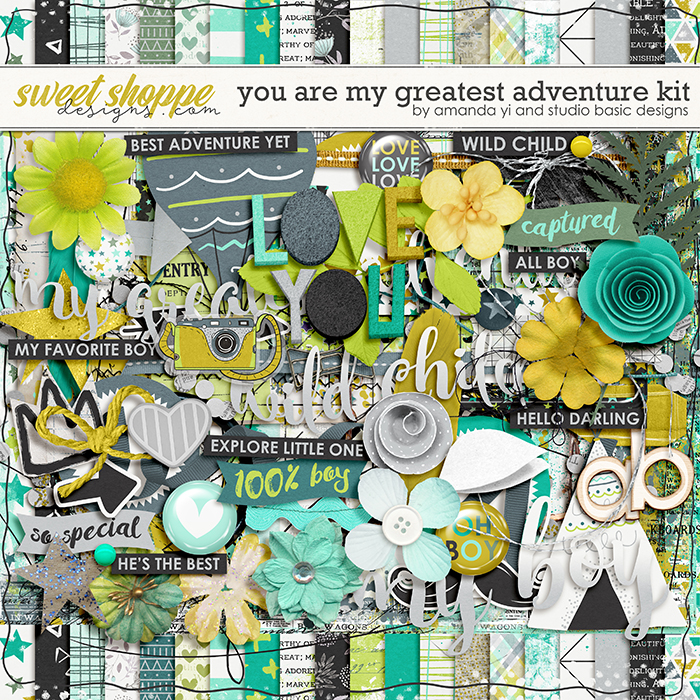 You are my greatest adventure kit
That's all from me, have a great week!