Hello, Stefanie here with the latest from Amanda Yi Designs and Wendy P – this time we are visiting Mexico!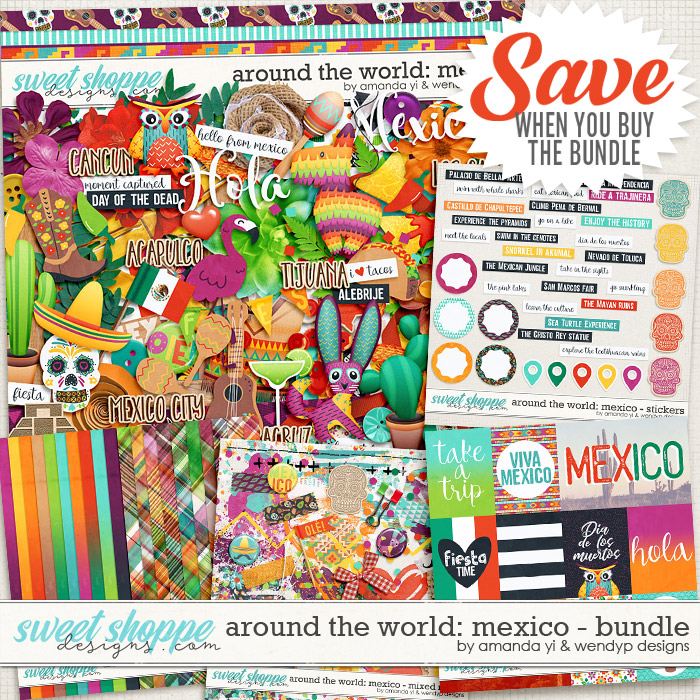 A digital scrapbooking collection by WendyP Designs and Amanda Yi, Around the World: Mexico is a celebration of colorful fiestas and relaxing sea side siestas. Capture your memories of a Mexican vacation, Cinco de Mayo, Day of the Dead, travel in the south west, or themed parties, taco and/or margarita nights with friends and family.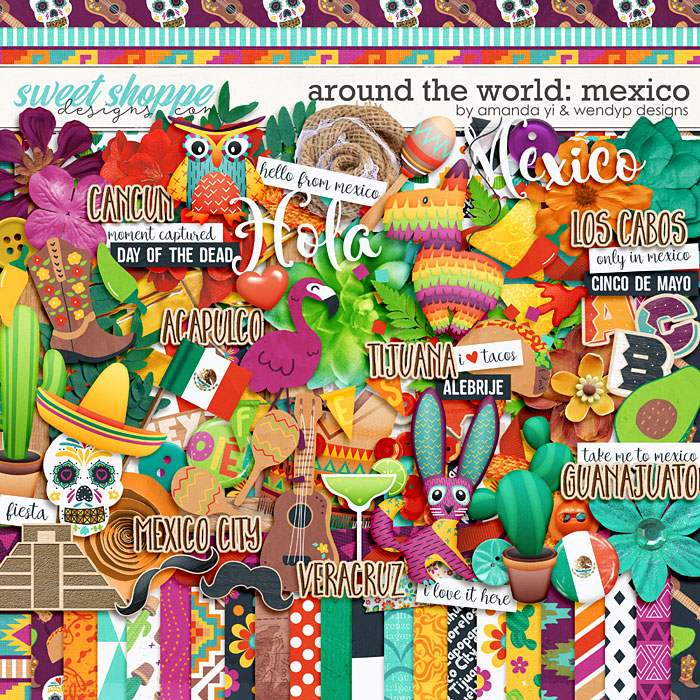 Some Creative Team Layouts.
Til next week, have a great one!