Hello there, Stefanie here with this week's latest releases by Amanda Yi Designs. First up is the collab that is the free with purchase deal at The Sweet Shoppe today.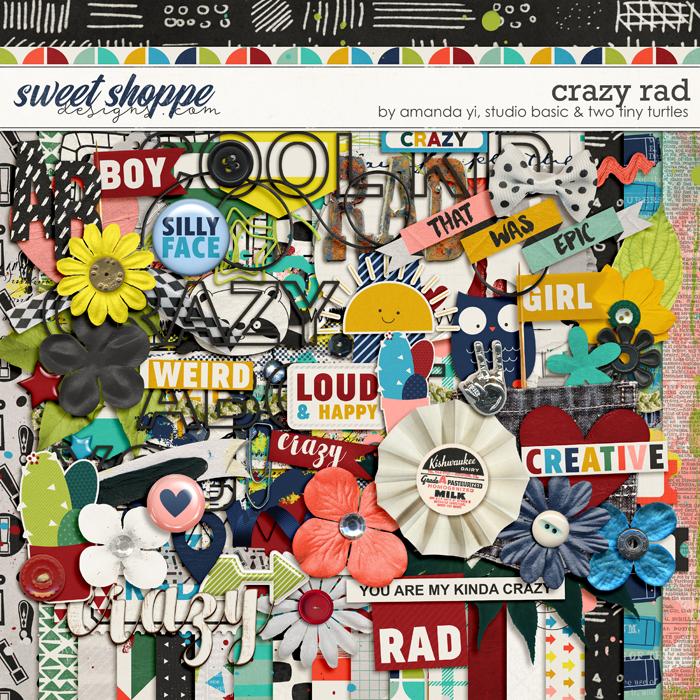 crazy rad can be yours free with $10 purchase.
we have this awesome word chunks pack for every little and big guy in your life.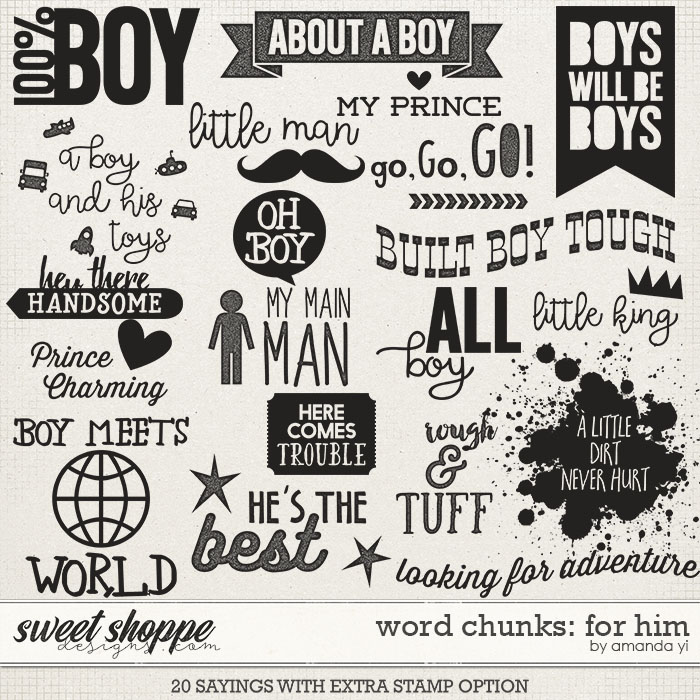 Some creative team layouts using this:
Next is a superb kit, being a Mom of older kids I don't always understand their lack of wanting to grow up and fly from the nest. But as an adult myself there are certainly times I would prefer to cover my head with the duvet and just stay in bed without any responsibilities to nag at me.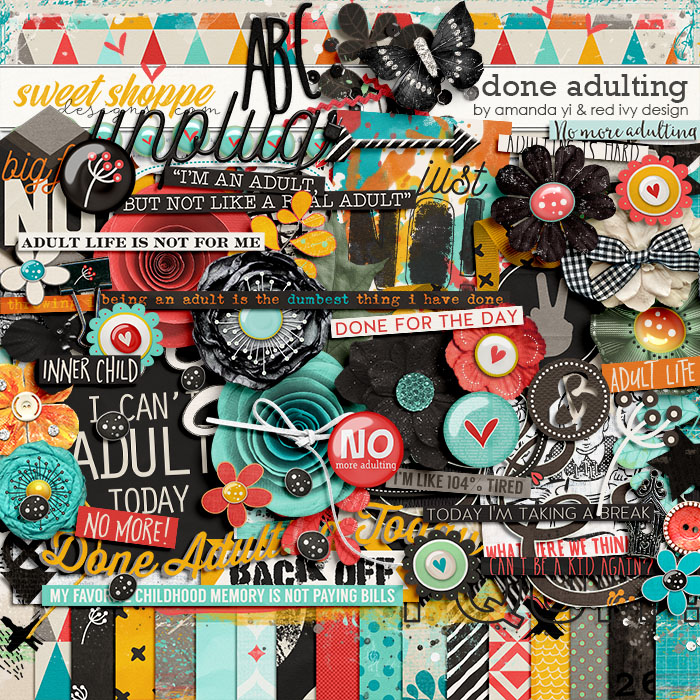 done adulting by Red Ivy Designs and Amanda Yi Designs.
Some creative team layouts using this: