Hello there, Stefanie here again with a gorgeous new collab by Amanda Yi Designs and Juno Designs. I am delighted to see these two amazing designers collaborating again. This week it is The best version of you.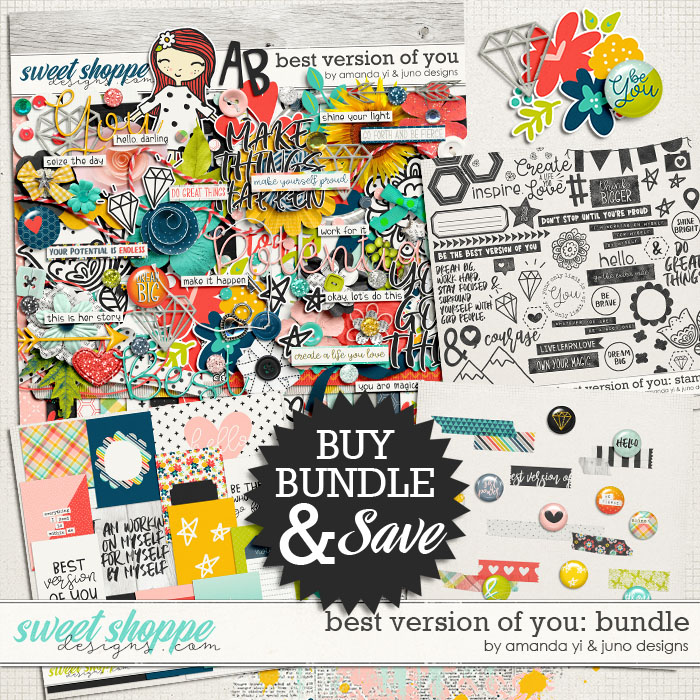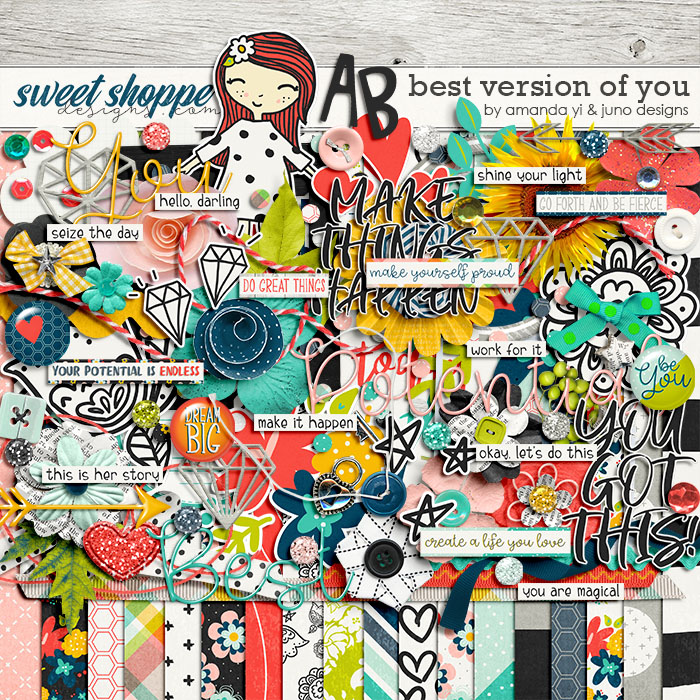 The Best Version of You, is inspired by self-confidence! Make things happen in your life – you have the potential to create your own story. This versatile kit is chock full of fun and inspirational elements and words to create so many different kinds of layouts. Be fierce and dream big to be the best version of you!
KIT:
This kit includes 30 papers (19 patterns and 11 solids)
113 Elements (2 arrows, 2 bows, 4 buttons, 1 card, 1 confetti, 3 diamonds, 2 doodle flowers, 3 flair, 2 floral clusters, 13 flowers, 1 folded stars, 4 foliage, 4 frames, 3 gems, 1 girl, 11 glitter dots, 4 hearts, 1 key and locket, 12 labels, 1 paint, 1 paperclip, 4 ribbons, 2 ricrac, 1 sequins, 1 stars, 1 stitches, 1 string, 9 titles, 1 thought bubble, 1 twine, 3 washi tape, 13 word strips)
and 1 full alpha.
JOURNAL CARDS: 14 journal cards in both horizontal and vertical orientations.