Hello from a subdued Stefanie, still reeling from Amber's death, of Amber Shaw Designs. My social media is full of the sad news of suicide and my cousin lost her Dad to cancer. So a rough week. Immersing myself in my photos and happy memories does much to lift my mood and remind me of my good life.
This week Amanda Yi Designs has an awesome solo, called Ice Cream Shop. I adore ice cream, can eat it any time of the day and any season of the year. One of the highlights from our last cruise was the ice-cream bar that opened at 1pm and served gelato until 10pm.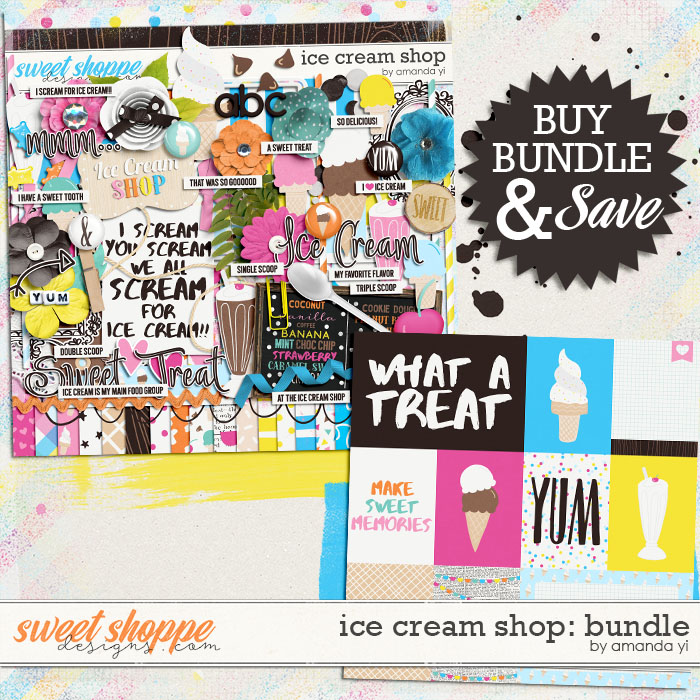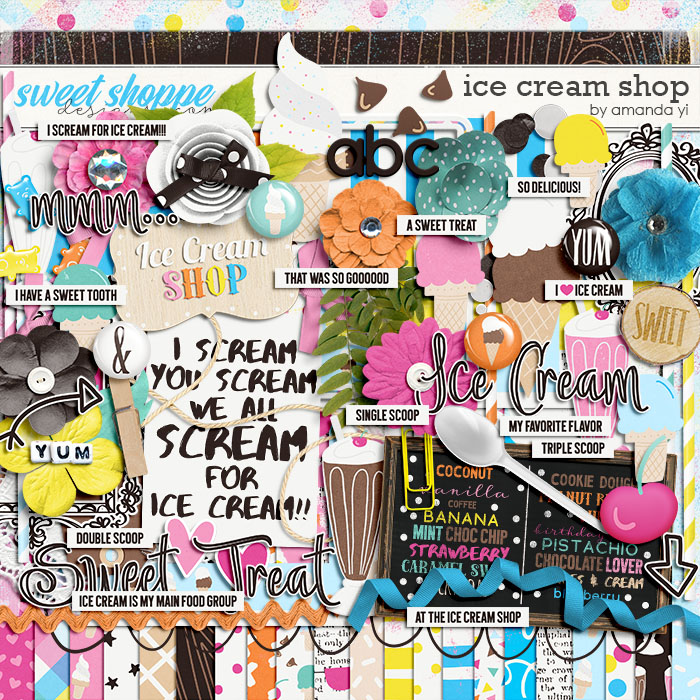 Ice cream shop the kit.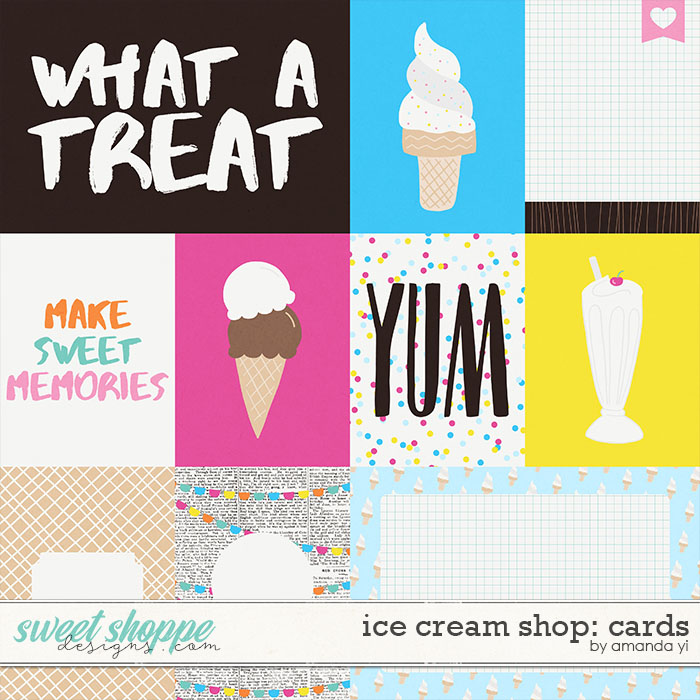 Some inspiration from our Creative Team:
Have a sweet week!