Hello again, Stefanie here with an awesome new collab by Amanda Yi Designs and Studio Basic Designs called: Dear Diary. It is filled to the brim with everything that makes my heart sing, a great mix of neutrals and primary colours, fabulous stationery supplies and artsy goodness. You could use it for back to school, but it would make an awesome starting kit to launch many great layouts. But don't just take my word for it, check it out here.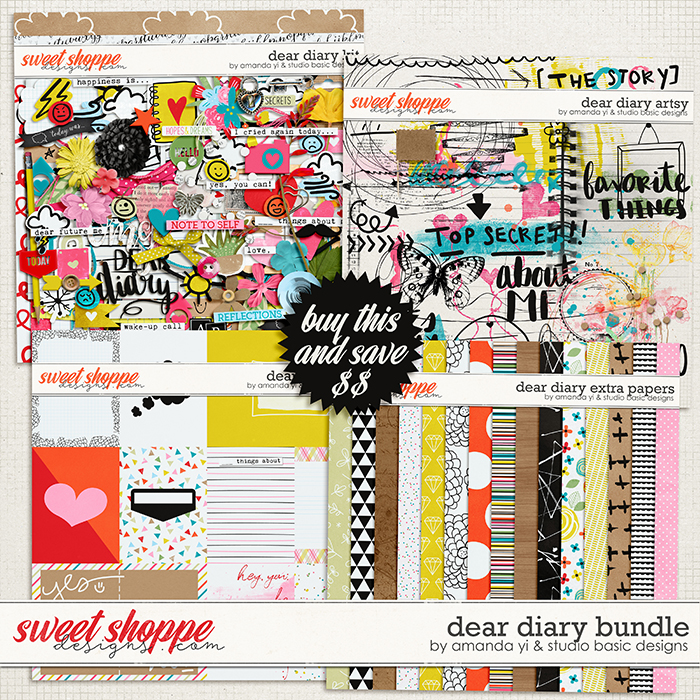 A digital scrapbooking kit by Amanda Yi and Studio Basic Designs, 'Dear Diary' is here to help you tell your story, your hopes, worries, daydreams and everything in between!
Whether you are diarising your own life, your daughter's ups & downs or scrapping a 'this is me' kind of page, this energized kit is perfect for you; full of word art prompts, emoticons, funky patterns and a classy alpha, you will have no problem expressing yourself or perhaps planning future exploits!
'Dear Diary' is a positively-vibed kit, with lots of pretty pinks and bright yellows, feminine touches and a lot of love.
'Dear Diary' contains: 16 patterned papers (plus 6 alternates), 13 textured solids, 109 elements and a stylish block alpha (A-Z and numbers 0-9. All saved as individual .png files).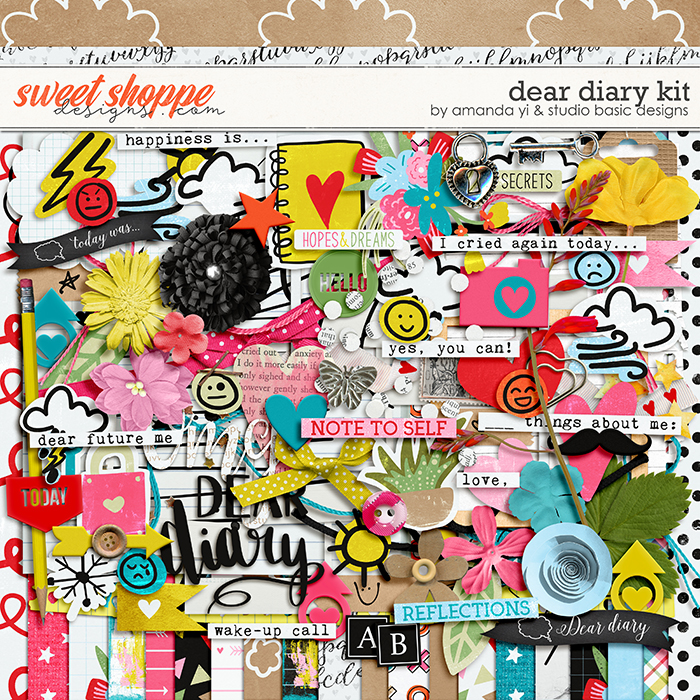 Some Creative Team inspiration.