Hello Stefanie again, popping in with a brand new collaboration by Amanda Yi Designs and Meagan's Creations, called This week: Sunday.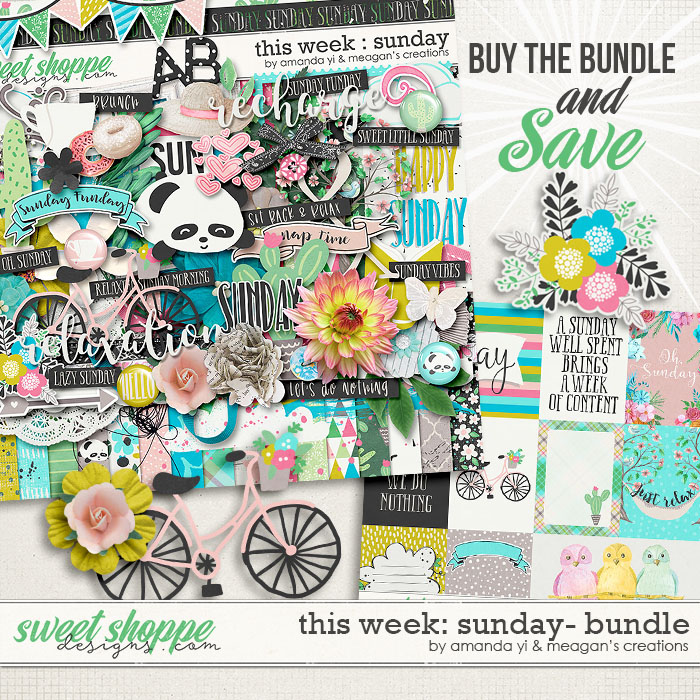 I mean is that not just the best thing ever? Seriously  loving it.
Capture the chill vibes of a lazy Sunday relaxing, recharging, enjoying a hobby, or eating a delicious brunch. However you spend your Sunday – alone, with a special someone or with your whole family – layouts of those precious moments will be a snap with this delightful collection.