Hello again, Stefanie here bright and early to share the latest kit from Amanda Yi Designs: Enjoy the now.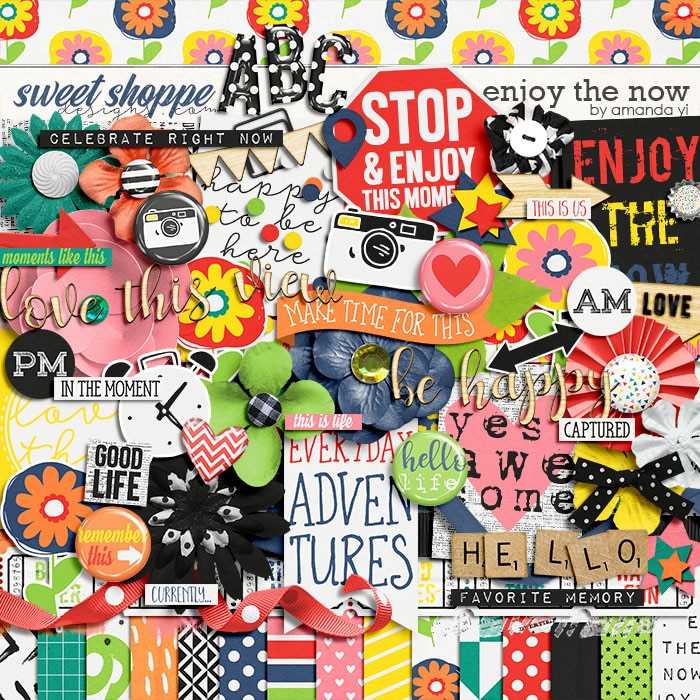 So often we spend time thinking about stuff in the past that we would like to change, or looking forward to the next new thing, feeling that anything is better than now. But I have discovered that there are always pros and cons to every stage and age so just roll up your sleeves, live in the now and you will find something everyday to appreciate or be grateful for.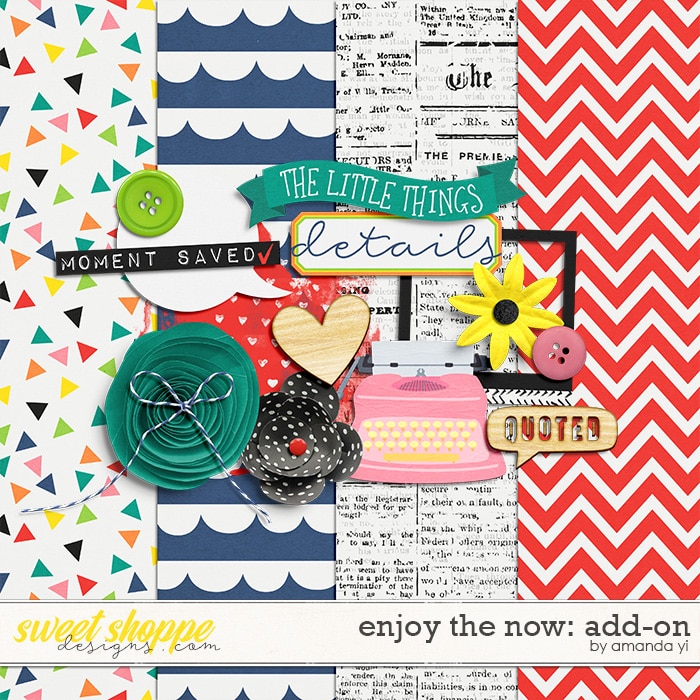 There is a coordinating freebie add-on for you.
Some inspiring creative team layouts for you to pin or feast your eyes on.
Have a great week and I will see you back here with the Sneak Peeks!