Hello there and Happy New Year to one and all. We had a very quiet Near Year's Eve, just hubby and I home alone with the cats, kids all out partying with friends and us laid low with the flu. However when I think about end of year parties I think glitz, glamour and SPARKLE. So I have chosen a couple of layouts from Amanda Yi's Gallery at Sweet Shoppe Designs to motivate you to add a little sparkle to your pages.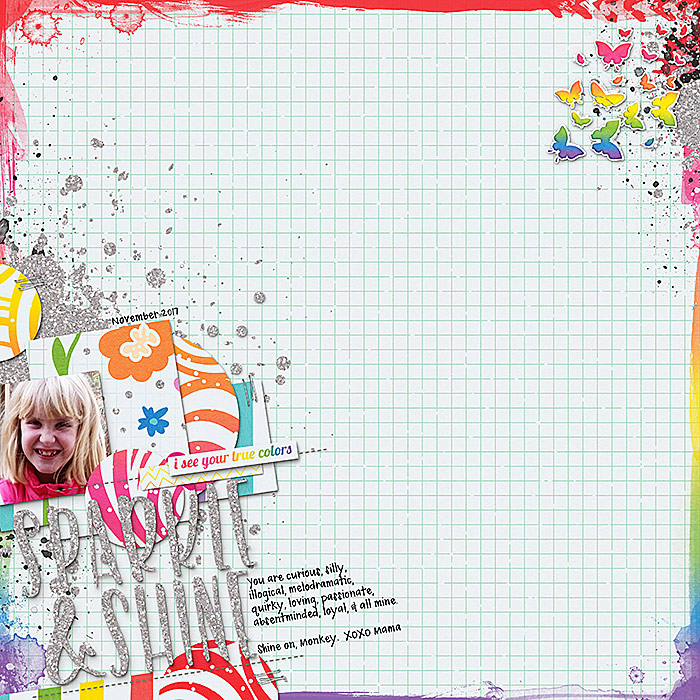 Sparkly title and splattered edges.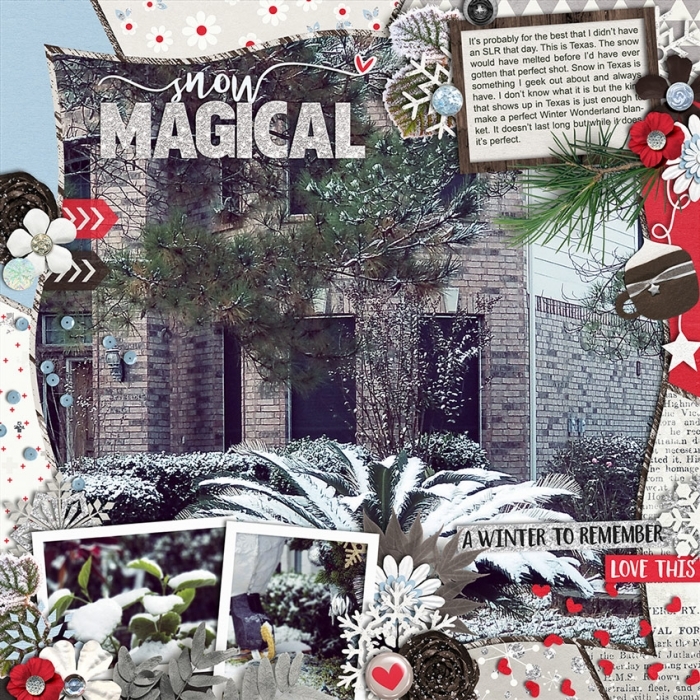 Sparkly wordart, title and scatters.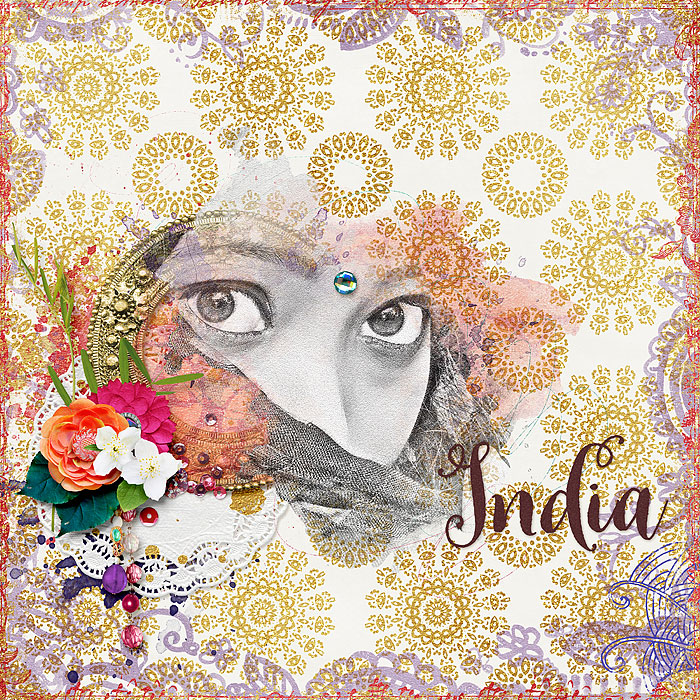 Fabulous sparkly background and additional gems.